Translation Services 24 offers translation discounts for COVID-19/SARS-CoV-2 (Coronavirus) related articles and documents
Translation Services 24 are fully committed to eliminating communication and language barriers in documents and materials relating to Covid-19/SARS-CoV-2, more commonly known as the Coronavirus disease. We understand, that language barriers can often cause significant delays and complications in research materials and other medical as well as official documents. To tackle this problem, we are offering discount on translation of all documents relating to the COVID-19/SARS-Cov-2 (Coronavirus) topic.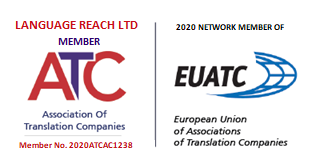 To receive an accurate & discounted translation quote for your Coronavirus related materials, simply fill out the contact form below.
[pwebcontact id=3]
If you're looking for health information about Coronavirus available in your native language, please visit the NHS website here.