Policy Manuals Translation

Translation Services 24 are a leading UK translation agency specialising in providing officially
certified translations
to private clients as well organisations and businesses. Policy manuals refer to the manuals wherein the terms and conditions of employment of the employee in any factory, industry or elsewhere are contained. These are provided to the employees to give them a clear picture of all the terms and conditions contained therein and to ensure that they are not affected by anything contained therein. This is a very vital manual that is left in the hands of the employee as this determines various rights of theirs.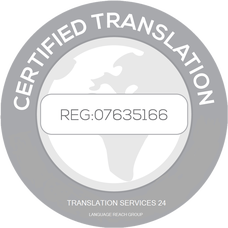 Translating to make it comprehensible to the employees
It is squarely essential that employees understand what is contained in these policy manuals. But, employees mostly have knowledge only of their native language. Manuals usually are firstly created only in English. These have to be translated to other languages so that the employees who acquire these might understand it perfectly. Firstly, it has to be translated to the regional language.
Professional translators
We through our 
professional translators
therefore provide a translation of these manuals. Our professionals have a commendable knowledge of all the languages and are organized in different teams for each language. So, they are capable of offering brilliant, quick and quality translations to and from any other language by acting in association with each other.
Quick and cheap
They work quickly and at an affordable cost. This saves time and money. It is easy to approach our professionals as they are always available to contact through telephone. Further, as our services are multilingual in nature, they can avail translations to and from any language at the same place and at a reasonable cost. This saves them from going on a search from one place to another to obtain translations for each particular language.
Perfect translation
We also engage native speakers of the language with our professionals who can assist our professionals in certain cases like in the use of customary language. Therefore, a proper affiliation of native speakers and professionals ensures our customers of quality work that is generally appreciable and recognized and is more than satisfactory to our customers.