Research Translation
Approaching new, foreign markets can be a truly challenging venture. One of the most essential aspects of a successful internationalisation process is conducting an extensive research of all of the key elements of your chosen market, such as competitors, potential customers or the consumer behaviours. Often however, understanding the research findings or even conducting the research in the first place may not be possible without a professional translation service. As a language agency specialising in expert research translations, we know exactly just how important accuracy and reliability really are when it comes to translating your research.
Being able to fully understand your target market and the consumers within it is absolutely essential during an internationalisation process. As a result, a rapidly growing number of businesses decide to prepare accurate and in-depth research materials prior to their actual move abroad, ensuring that their processes can be fully adjusted specifically for the foreign market. Nonetheless, this is often impossible without initially professionally translating the research itself as well as its findings.
Here, at Translation Services 24, we offer expert research translations available in over 200 different language, so that your company can accurately convey any message and successfully communicate with the overseas markets and fully understand the potential consumers.
TRANSLATE YOUR RESEARCH WITH US

200+ Languages

Fast Turnaround Times

Keep the Design of your Research

All Types Of Researches Translated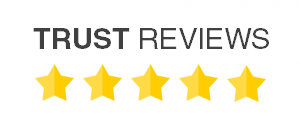 93/100 Excellent | See All Reviews
4.8/5 | See Google Reviews
TRUSTED BY MANY
[logo-carousel id=default]

We have worked with the team at Translation Services 24 for some time and their quality and customer care levels are amongst the best we have encountered in the industry.

British Petroleum, 2019

TS24 is always our go to agency for research translation services. We find them very professional, hands on and flexible with the way they offer their translations.

Haymarket Media Group, 2020

Translation Services 24 provides us with services which go beyond the remits of research translations. They help us enormously with their expertise throughout our campaigns.

Oglivy, 2018

98.8% of customers would highly recommend our research translations to others!
2019/2020 customer satisfaction survey
What happens to the design when I translate my research?
Often, the structure and design of a research plays an important role. Depending on the particular type of your research, changing it's design may in some ways alter the findings as well as the general flow of responses. As as results, when implementing the translated materials into your research content, it's crucial to ensure that its original structure remains intact.
As a result, it's key that the agency translating your research papers or its findings has an experience in translating similar materials and fully understand how translation may affect the structure of your research. Here, at Translation Services 24 London we not only have the linguistic experience of translating research papers and findings for some of the largest brands in the world, but also take into consideration your initial designs, ensuring that the translated research looks professional and as close to the original as possible, also allowing responses to flow as intended.
Who can translate my research?
Translating a research can often be a truly challenging linguistic assignment. The linguist translating the content in your research materials must not only be a native speaker of the target language with advanced linguistic knowledge, but must also have an in-depth knowledge of your particular business sector and the target market.
The combination of these skills allows the translators to ensure that your company's research is accurately converted and that it fully reflects both - your company's values and the target market's expectations and as a result allows the target audience to fully understand your intentions behind it.
How much does it cost to translate a research?
Our research translation services are priced per the source word. The prices can vary according to language, deadline and type of the content you need to translate. However, our advanced, custom-built software and many years of experience in translating research materials allow our competitive pricing to start at just £0.10 + VAT / word, with the best possible turnaround time and most accurate document interpretation. For more detailed information, visit our price page or get in touch with one of our account managers.
Get in touch & Translate your research with us
To find out how our professional research translation services can benefit your business send your enquiry to info@translationservices24.com or give us a call on +44 (0) 20 8677 3775