Spreadsheet Translation
When approaching new, international markets, being able efficiently communicate with your business partners and customers is absolutely essential. In order to present relevant data accurately, many organisations decide to input the information in the form of a spreadsheet. Nonetheless, even the most user-friendly design may be confusing for audiences, who cannot access the information directly in their native language. As a result, spreadsheet translation services should be at the very heart of your international business efforts.
Being able to effectively communicate information about your business, services or products to the target audience is absolutely crucial in today's globalised and competitive world. As a result, many businesses create informative and explanatory spreadsheets, which allow them to reach wider audiences and present their data and information more easily.
Nonetheless, if your company trades internationally, deals with foreign customers or business partners, professionally translating your spreadsheet is key. Here, at Translation Services 24, we offer expert spreadsheet translations available in over 200 different language, so that your company can accurately convey any message and successfully communicate with the overseas markets.
TRANSLATE YOUR SPREADSHEETS WITH US

200+ Languages

Fast Turnaround Times

Keep Your Spreadsheet's Design

All Types Of Spreadsheets Translated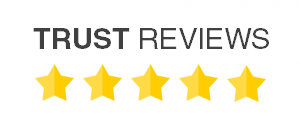 93/100 Excellent | See All Reviews
4.8/5 | See Google Reviews
TRUSTED BY MANY
[logo-carousel id=default]

We have worked with the team at Translation Services 24 for some time and their quality and customer care levels are amongst the best we have encountered in the industry.

British Petroleum, 2019

TS24 is always our go to agency for translation services. We find them very professional, hands on and flexible with the way they offer their translations.

Haymarket Media Group, 2020

Translation Services 24 provides us with services which go beyond the remits of spreadsheet translations. They help us enormously with their expertise throughout our campaigns.

Oglivy, 2018

98.8% of customers would highly recommend our spreadsheets translations to others!
2019/2020 customer satisfaction survey
What happens to the design when I translate my spreadsheet?
Spreadsheet translation can in fact alter it's design. The same message can greatly vary in its length, depending on the target language. For example, sentences in English are generally speaking much shorter than their literal equivalents in most of the other European, African or Asian languages. As a result, when implementing the translated text into your spreadsheet, its design may be compromised.
Consequently, it is essential that the agency translating your spreadsheets has experience in covering similar content and fully understand how the translation may affect its structure. Here, at Translation Services 24 London we not only have the linguistic experience of translating data spreadsheets for some of the largest brands in the world, but also take into consideration your designs, ensuring that the translated data and information look professional and as close to the original as possible.
Who can translate my spreadsheets?
Translating a spreadsheet can often be a truly challenging linguistic assignment. The linguist translating the content in your spreadsheet must not only be a native speaker of the target language with advanced linguistic knowledge, but must also have an in-depth knowledge of your particular business sector and the target market. The combination of these skills allows the translators to ensure that your company's spreadsheets are accurately converted and that it fully reflects your company's values, the target audience's expectations as well as accurately presents the relevant information. Additionally, as the translated spreadsheet may also be a part of a wider marketing campaign, its translation might need to follow a general style used across different channels, which requires the linguist to have a creative flare and adaptability.
How much does it cost to translate a spreadsheet?
Our spreadsheet translation services are priced per the source word. The prices can vary according to language, deadline and type of the content you need to translate. However, our state of the art, custom-built software and many years of experience in translating spreadsheets allow our competitive pricing to start at just £0.12 + VAT / word, with the best possible turnaround time and most accurate data interpretation. For more detailed information, visit our price page or get in touch with one of our account managers.
Get in touch & Translate your spreadsheets
To find out how our translation services can benefit your business send your enquiry to info@translationservices24.com or give us a call on +44 (0) 20 8677 3775