With offices present in 16 countries and Head Office located in London, UK, Translation Services 24 is one of the leading and fastest growing providers of professional technical translation services and technical interpreting in United Kingdom. Accuracy, reliability and excellent customer services are values we strongly believe and follow here at Translation Services 24, which enables us to work only with the most experienced translators who also have first hand technical experience, ensuring that each word in your document is always translated to the highest possible standard. When it comes to translating a technical document into another language, it's essential that you have someone on board who has an in-depth industry knowledge, alongside a familiarity of any peculiar linguistic term in your chosen language for an accurate technical translation. Consequently, in order to ensure high quality of our translations, we work with over 8,000 expert technical translators around the world, who are not only experienced in providing language services, but who also have first-hand technical knowledge.
To contact us, simply send us an email at info@translationservices24.com or use the contact form on right of the page and we will respond within just 1 hour! Alternatively, you can give us a call on (0) 208 677 3775.
At Translation Services 24 we know that to tick all the right boxes, it's vital to have native speaking translators, based in your target country who have working knowledge of your particular technical sector. We know that irrespective of whether your technical translation is a business-to-business (B2B) communication or intended to convert or persuade a business-to-consumer (B2C) prospect, you need access to the right people with the linguistic and technical capability to get your message spot-on. We have those people.
We offer the following technical translation services: 
eLearning and technical training materials
Installation manuals
Market research surveys
Marketing materials
Online support systems
PPT presentations
Software applications
Technical and commercial bids
User manuals
Websites
Typical technical translations
While there are no limits in the range of technical translations services available, we are typically asked to work in the automotive, technology and renewable energy sector, pushing clients to reach a truly global market. The clients we work with range from small to medium sized niche businesses and as well as multi-national corporations, so we truly do have experiences across the board.
No matter whether you're looking for a B2B or a B2C technical translation, you know that at Translation Services 24, what you'll get is an accurate and speedy translation, produced by a native speaker with specialised knowledge in your sector.
Speed and accuracy across more than 200 languages
At Translation Services 24 we're accustomed to working on large and complex projects in tight timescales. It's for this reason that we have teams ready and waiting to translate your technical documents in 16 different office locations across the globe. And once they've done their job, we have independent proofreaders who check each and every technical translation to track and justify changes that may be required. What this means is that you can have complete confidence in every translation, every time.
Technology to support our technical translations
At Translation Services 24, we know that many of our clients have their own unique way of writing terminology. For every client we work with, we build a glossary of their technical terms. Working this way means that as our relationship matures the price comes down as repeated words are charged on a lower tariff, without compromising the quality of your translation.
We even have the capacity to offer Desk Top Publishing of your finished document. Whether you have documents that contain diagrams, graphs or images, we can translate the text within those images and diagrams, so they're ready to use. We can also arrange for your document to accommodate longer texts or texts that are orientated differently, for example, Arabic, which reads from left to right. What this means is that we can truly take your technical translation project from A to Z.
Get in touch
Contact us now for a FREE and no-obligation discussion about our technical translations services.
info@translationservices24.com or give us a call on +44 (0) 20 8677 3775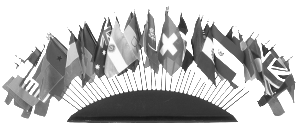 Technical Translation Services | London