Professional Desktop Publishing Services (DTP)
Multilingual typesetting is an important aspect of the translation services process. The advantage of getting the typesetting done with your translation agency is that your designers will understand the language used which will avoid the risk of words being misplaced.
What are multilingual DTP Services?
Multimedia content, whether for marketing or instructional use, is becoming increasingly important for the communication process of companies and organisations around the world. We will ensure the presentation and content are in line with your brand and appropriate across cultures.
The multilingual typesetting process becomes essential when using languages outside the Roman alphabet such as Arabic, Mandarin, Hindi and Russian. Arabic reads from right to left, and some Eastern Asian languages can read vertically, so your layout must be reconsidered. Here, at TS24 UK, we work with some of the most talented and experienced DTP artists who are able to provide the service in over 200 languages. Whatever your content type, file format or language, TS24 is the best provider for your DTP needs.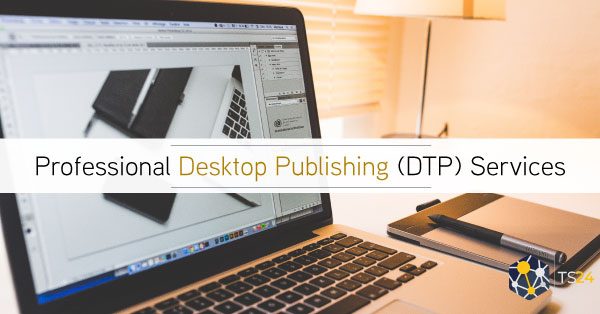 We offer DTP services in variety of formats, including:
InDesign
Illustrator
Photoshop
Fireworks
Creative Suite
Contact TS24
The multilingual DTP service is often implemented as part of our translation package or separately depending on your needs, please contact a member of our team for our package options info@translationservices24.com.