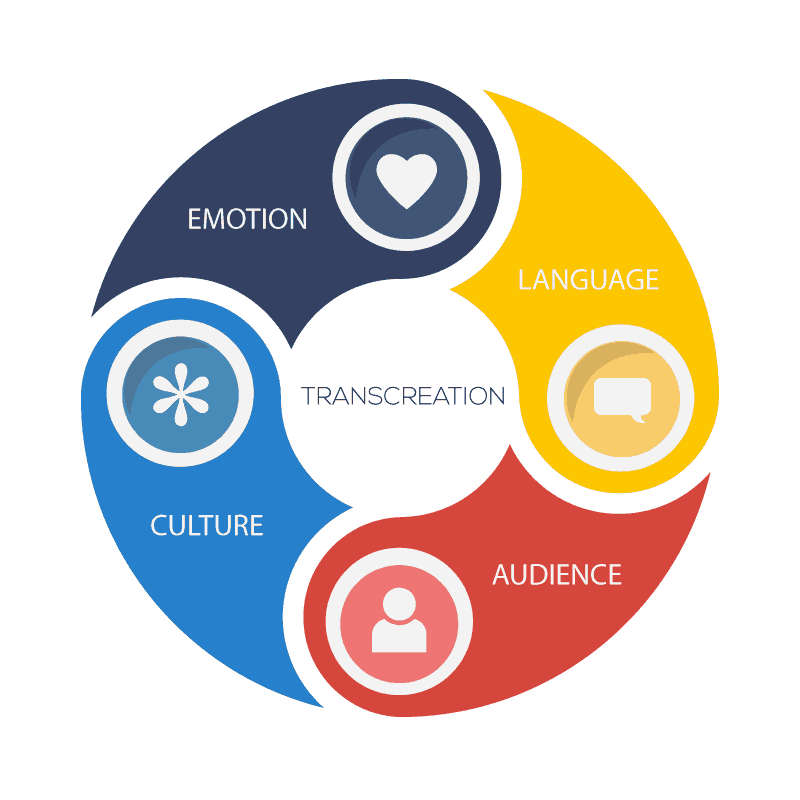 What is Creative Transcreation?
To ensure that your brand message is effectively translated and adapted to different markets, our transcreation services are here to provide you with the necessary support. With our combination of linguistic and cultural expertise, your message will be successfully communicated to the desired audience.
At London Translation Services, we understand the importance of language and culture for successful international marketing campaigns.
Our transcreation services are essential for achieving local relevance and engaging with overseas consumers. Also known as 'creative translation', our expert transcreation team helps organisations and businesses unlock their full potential in foreign markets.
Let us help you create a successful international marketing campaign that resonates with your target audience.
If you're looking for a transcreation, no other company can provide equally fast and high-quality service at lower prices. Call us on 0208 677 3775 or email info@translationservices24.com to discuss our transcreation services with an expert member of our team. With thousands of professional linguists located worldwide, our advice is free, and we can provide quotes in just 30 minutes or less. TS24 provides free quotations for all transcreations and creative translations.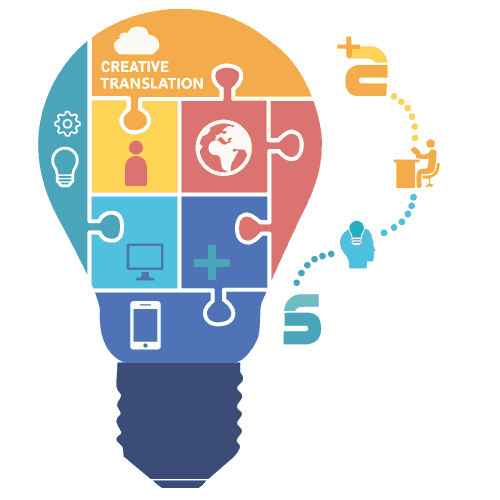 The Benefits of Transcreation
Transcreation is more than just a simple certified translation or localisation of the content. In order for the transcreation to be successful, we recognise the 'implicit' message involved in the text and transcribe the same message into the target language rather than simply translating it and keeping its literal meaning.
Just because a marketing campaign was successful within your home market doesn't necessarily mean it will also be culturally and socially appropriate within a foreign environment.
Our transcreation and localisation services will ensure that your marketing message is tuned in and tailored specifically for the local target audience and that your implicit messages are carefully localised, helping your brand to expand internationally successfully.
These implicit messages include tone, emotive effect, humour, culture and persuasiveness. We approach transcreation with a constructive and effective method and always test our services before confidently delivering them back to our clients.
Our transcreation services cover:
Transcreation, also known as creative translation, is a process usually applied when translating marketing or advertising content. Evocative materials which really need to resonate with the target audience and create positive emotion to help your brand abroad are transcribed most frequently, and they include:
Branding materials
Slogans
Web & Digital content
Advertisements and commercials
Banners
Expressive & Evocative content
Titles & Descriptions
Marketing Campaigns
Transcreation Services & Creative Translations.
At TS24, we provide businesses around the world with creative translation and transcreation services in over 200 languages.
Our strong network of 8,000 specialised linguists ensures that we cover a wide range of business industries and deliver quality transcreation every time. Every project that we work on is accompanied by a back-translation that explains the changes made and the reasons for making them.
With our global presence and expertise, we are the perfect partner for your transcreation needs.
Contact Us
If you'd like to get a free quote or to find out more about our transcreation services, please get in touch with us on info@translationservices24.com or give us a call on +44 (0) 20 8677 3775 and one of our account managers will be happy to answer all of your questions.
Want to stay up to date with the latest news and articles from translation & transcreation experts? Visit our blog.