Marketing Translation Services UK
Marketing translation services are becoming increasingly important within the corporate world. Today, companies and organisations which operate internationally or target multinational audiences work closely with expert agencies, such as ours, which specialise in providing marketing translations in order to localise their marketing campaigns and materials reliably. While translating marketing content involves converting content from one language to another, it also involves ensuring that the translated text is culturally and socially appropriate and that it has a strong impact on the local audience, allowing a brand to gain their trust by creating a positive company image.
Professional and accurate marketing translation service involves not only the conversion of the language itself but also takes into account the socio-cultural nuances and considers how they might influence the marketing campaign abroad. Often, translation of marketing and advertising campaigns must involve a complete recreation of the entire content (transcreation) and therefore the linguist translating your materials must not only be a native speaker of your target language but must also understand how the target market works what can influence the consumer behaviour and what will allow your brand to be relevant within your chosen market. We understand that finding such linguists can be difficult, but we've got you covered.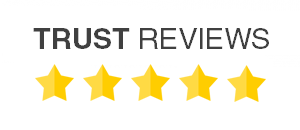 Excellent | See Trust Pilot Reviews
4.9 out of 5  | See Google Reviews
Types of marketing translation services:

Websites, Digital Content & SEO

Brochures & Catalogues

Multilingual Market Research

Press releases & Multilingual content 

Video, Audio & Other Media

TS24 were suggested to our company by our marketing agency over 2 years ago and we've been regularly translating with them ever since. High quality of work and great customer service.

Bill Murray, 2018
Translation Services 24 are a leading translation agency specialising in marketing translation services and multilingual marketing solutions to both, individual clients as well as organisations in over 200 languages. With a wide range of clients, from locally based SMEs to some of the world's largest businesses, we understand that each client requires an individual approach and that each marketing translation must be tailored specifically for you and your target audience. Therefore, we work with the most talented and experienced project managers, translators,  interpreters, copy writers, editors and multilingual marketing professionals. Our team of experts are not only native speakers of your target language, but also marketing experts, with a first-hand experience and years of practice within the core marketing fields and localised knowledge.
We know that working with translation projects in a busy environment where every second counts, such as the marketing sector, can be a stressful and time-consuming process. Over the years, we  therefore developed a process which guarantees not only accuracy and reliability, but also fast turnaround times. Our agency works with over 8,000 professional linguists who cover more than 200 languages from every corner of the world. What's more, a dedicated account manager will be assigned to your translation, ensuring that all of your questions are answered and that you stay up-to-date with the progress of your translation, making the entire translation process as convenient and straightforward as possible.
What makes our marketing translations better?
In such rapidly globalising world, companies are utilising their marketing opportunities in the international markets, acquiring foreign customers like never before. Your material requires a carefully crafted message, with many implications between words and lines. Our professional marketing translation services will ensure that you are able to convey the original message, alongside your brand, and while ensuring that the material is suited for the local culture you are targeting. As one of the leading providers of marketing translations in the UK, we work only with the most experienced and talented language experts. Through our unique customer care and expertise, we guarantee our clients a service tailored specifically to their individual requirements.
An effective and accurate marketing translation can only be completed successfully when executed by a bilingual marketer with a native understanding of the target culture and a first hand experience within the marketing sector. In some cases, a marketing translation may not be sufficient as certain phrases simply cannot be translated with the same intended meanings. In such cases, we offer our transcreation services as a solution. This involves recreating the text to suit your marketing plan and the culture of the intended target market.
Marketing Translations – Fast!
When it comes to marketing campaigns, we understand that they are often driven not only by a creative flare, but also deadlines. Our expertise in providing marketing translation services by native human translators guarantees that your material will be translated not only accurately and reliably, but also in a timely manner. As our standard service, we are able to translate over 2,000 words per day. However, if you require a faster turnaround time and higher volume, our special marketing translation services are also able to accommodate this. Whichever service you opt for, we never compromise the quality of our work – all of our translations are certified and carefully checked.
Marketing translations & Multilingual marketing solutions trusted by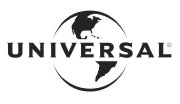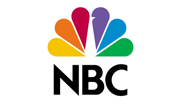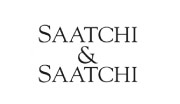 Why are marketing translations services key for your business?
Translating for the marketing sector is very specific. As marketer you must be aware how difficult it is to craft a message which not only represents your brand, informs the consumer and provokes them to purchase, but is also culturally and socially appropriate. Marketing translation services must take into the account a number of factors, such as cultural, social, political or even religious differences between two countries. In fact, although something worked perfectly well in your home market, it may still cause offence and damage your brand image abroad. Here at TS24 ,we ensure that your marketing message is not only accurately translated, but also carefully localised specifically for the audience you wish to target.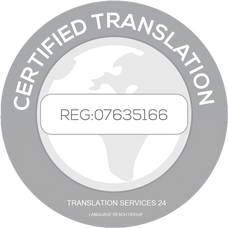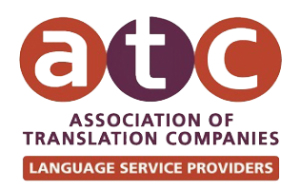 Approaching foreign markets
Expanding your brand internationally and approaching foreign consumers can be an extremely stressful and time consuming process. Without an in-depth knowledge of the target country itself as well as the market, consumer behaviour and competitors within your chosen market, internationalisation could prove to be a costly mistake. Here, at TS24 we ensure that not only your company's content is accurately translated, but also, that you are aware of all the social, demographic and economic factors which may affect your company's expansion. In addition to marketing translations, we also offer multilingual copywriting services by native speakers.
From accurately translating your marketing content and legal documents to providing a cross-cultural advice and support, we've got you covered!
Types of marketing translations:
Website Translation Services & Localisation
Multilingual SEO
Multi-media Translation and Transcription
Social Media Support
Cultural and Cross-Cultural Consultancy
Marketing Content Translation and Localisation
Get in touch
For more information about marketing translations and interpreting services, contact us by sending an email to info@translationservices24.com or use the quote form on top of the page and we will reply within 30 minutes. Alternatively, give us a call on +44 (0) 20 8677 3775.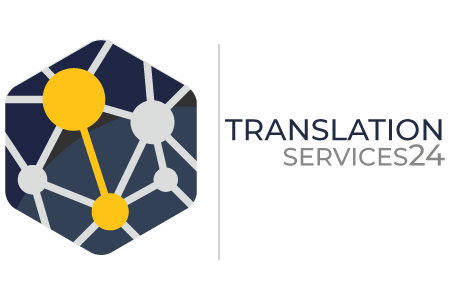 Translation Services 24 (TS24) | 5 St John's Ln, London EC1M 4BH | London, UK
info@translationservices24.com | +44 (0) 20 8677 3775