Interpreting Services in London & UK
Efficient and accurate communication is essential for any business trading internationally. Approaching business partners, investors or consumers who speak another language may often require a professional interpreting service. In order to ensure that your message is fully understood, whether in a face to face meeting or a large conference, having a professional, native interpreter convey it in a precise way is absolutely key.
Being able to effectively communicate information about your business to the target audience is crucial in today's fast-paced, globalised world. Whether you need to translate your spoken message during a business meeting or conference, interpreting services should be an essential part of your strategy. Working directly with an interpreter who is able to not only accurately convey your message, but also understands your business sector and the target audience can often play a key part in how smoothly your meeting goes.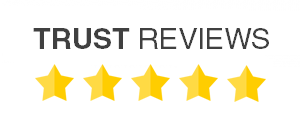 93/100 Excellent | See All Reviews
4.8/5 | See Google Reviews

We have worked with the team at Translation Services 24 for some time and their quality and customer care levels are amongst the best we have encountered in the industry.

British Petroleum, 2019

TS24 is always our go to agency for translating press releases. We find them very professional, hands on and flexible with the way they offer their services.

Haymarket Media Group, 2020

Translation Services 24 provides us with services which go beyond the remits of press release translations. They help us enormously with their expertise throughout our campaigns.

Oglivy, 2018

98.8% of customers would highly recommend our interpreting services to others!
2019/2020 customer satisfaction survey
Our interpreting services include:
Our Interpreters
Translation Services UK provides specialist interpreters depending on the occasion. Our interpreter selection depends on the topic of the event, the language requirement and the topic of discussion. All interpreters must be degree qualified in interpreting and present at least 4 years field experience. Our interpreters are all CRB checked and registered with the Institute of Translators & Interpreters (ITI). We have interpreters all around the UK, and in most major capitals around the world.
Booking an Interpreter - Interpreting services
Let us know the situation and we will do the rest. We will find the most suitable solution and let you know the price. Once confirmed we will brief our interpreter before hand to optimise performance. Send your enquiry to info@translationservices24.com or give a member of our team a call.
Conference Interpreting Services
Conference interpreting entails live interpreting and with no room for mistake. Our conference interpreters specialise in specific business areas for quick, reliable interpreting. We can assist with organising the event, supplying the interpreting equipment and translating material in preparation.
Interpreting Equipment Hire
In addition to providing interpreters, we also provide all necessary equipment needed to interpret. This includes the booths for interpreters, microphones, PA systems and delegate headsets. All equipment will be delivered and set-up with our technician who will be present throughout the event.
Court Interpreting Services
This service is only provided in the UK. Our court interpreters are all registered, CRB checked and specialise in specific areas of law.
Consecutive Interpreting Services
Consecutive interpreting works where the interpreter takes note while the delegate is talking. The speaker then takes a short break, giving leeway for the interpreter to begin interpreting what is being said. The two of them work consecutively alongside each other in this manner. This service is useful for training sessions and business meetings.
Simultaneous Interpreting Services
This is a live uninterrupted service and often used in conferences and larger training sessions. This service works much more immediately than a consecutive interpretation.
Whispering Interpreting Services
This form of interpreting woks where the interpreter listens to a piece of speech and then whispers the information to the chosen client. Whispering services are usually used in smaller conferences and seminars.
Get in touch
To find out how our interpreting services could benefit your business send your enquiry to info@translationservices24.com or give us a call on +44 (0) 20 8677 3775