Professional Interpreting Services UK
TS24 is a leading provider of language interpreting services in the United Kingdom. Our team specialises in all types of interpretation, including event, court, conference, video & remote, as well as simultaneous and consecutive. We cover more than 200 languages and work with clients in any industry. With more than 12 years of expertise in providing interpreting services, our solutions cover:
We have thousands of professional interpreters located worldwide who can interpret over 200 languages. To get a free quote in just 30 minutes, call us now on 0208 677 3775 or email info@translationservices24.com.
Why Choose Our Interpreting Services?
Professional interpreting services are today one of the key aspects of international business. Whether you wish to approach your multilingual audience, business partners or potential investors, hiring an experienced interpreter can make a huge difference in how your brand is perceived globally. Here at TS24, our team covers face-to-face interpretation, conference interpreting, video & remote meetings and all other types of interpreting that you might require in your business actitivies.
Interpreting Services Cover:
Business Meetings
Face-to-Face Appointments
Video & Remote Meetings
Conferences & Events
Hospital & Medical Appointments
Court & Legal Hearings
Consecutive & Simultaneous Interpreting
All Other 'In-Person' & Remote Assignments
Being able to communicate information about your business to the target audience effectively is crucial in today's fast-paced, globalised world. Whether you need to translate your spoken message during a business meeting or conference, interpreting services should be an essential part of your strategy. Working directly with an interpreter who can convey your message and understand your business and the target audience can often play a key part in how smoothly your meeting goes.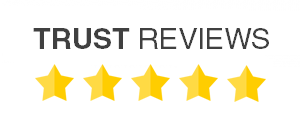 93/100 Excellent | See All Reviews
4.8/5 | See Google Reviews
What Our Customers Say
Jennifer C. Jacob
September 14, 2023.
very swift translation done, reasonable price, will recommend. even for visa translations, all documents certified
Atfs Frt
September 9, 2023.
very good service and very friendly. thanks for the help.
Dino Messina
September 7, 2023.
Very pleased with the service provided.
I asked for a verified translation online and was really surprised by the speed. The manager was friendly, and answered all my questions. Definitely recommend.
Erika Helps
September 6, 2023.
Very happy with the translation of a medical letter before travelling overseas. Received within 24hrs and gives me reassurance that, should I need it, any medical professional will be able to understand my recent diagnosis quickly and easily. Would recommend.
Quick and deliver as promised
Nicolas Bianco
August 18, 2023.
Quick easy and reasonably priced, still waiting on the hard copy to be delivered (well within expected timeline still) but great service so far. Thank you to the whole team.
Azucar guanica
August 17, 2023.
Fast & super professional. Many thanks!
Languages We Cover:
Services We Offer:
What Are The Types Of Interpreting Services?
Translation Services UK provides all types of professional interpreting services. Our choice of solution depends on the topic of the event, the language requirement and the topic of your discussion. Our interpreters are degree qualified and present at least 4 years of field experience. They are CRB-checked and registered with the Institute of Translators & Interpreters (ITI). We have interpreters in the UK and most major capitals around the world. We cover all types of interpretation services, such as:
Conference Interpreting

Conference interpreting entails live interpreting with no room for mistakes. Our conference interpreters specialise in specific business areas for quick, reliable interpreting. We can assist with organising the event, supplying the interpreting equipment and translating material in preparation.

Interpreting Equipment Hire

In addition to providing interpreters, we also provide all the necessary equipment to interpret. This includes the booths for interpreters, microphones, PA systems and delegate headsets. All equipment will be delivered and set up with our technician, who will be present throughout the event.

Court Interpreting Services

This service is only provided in the UK. Our court interpreters are all registered, CRB checked and specialise in specific areas of law.

Consecutive Interpreting Services

Consecutive interpreting works where the interpreter takes notes while the delegate is talking. The speaker then takes a short break, giving leeway for the interpreter to begin interpreting what is being said. The two of them work consecutively alongside each other in this manner. This service is helpful for training sessions and business meetings.

Simultaneous Interpreting Services

This live uninterrupted service is often used in conferences and more extensive training sessions. This service works much more immediately than a consecutive interpretation.

Whispering Interpreting Services

This form of interpreting works where the interpreter listens to a speech and then whispers the information to the chosen client. Whispering services are usually used in smaller conferences and seminars.

Get in touch

To find out how our interpreting services could benefit your business, send your enquiry toinfo@translationservices24.com or give us a call at +44 (0) 20 8677 3775 QUICK QUOTE