Certified Translation Services UK
We are authorised to provide officially certified translations in 200+ languages. The team at TS24 is capable of delivering verified document translation services to companies & individual clients.
Home Office / Gov UK Approved.
200+ Languages
Any Document
Signed & Stamped
Official & Certified
Fast Turnaround
Order Online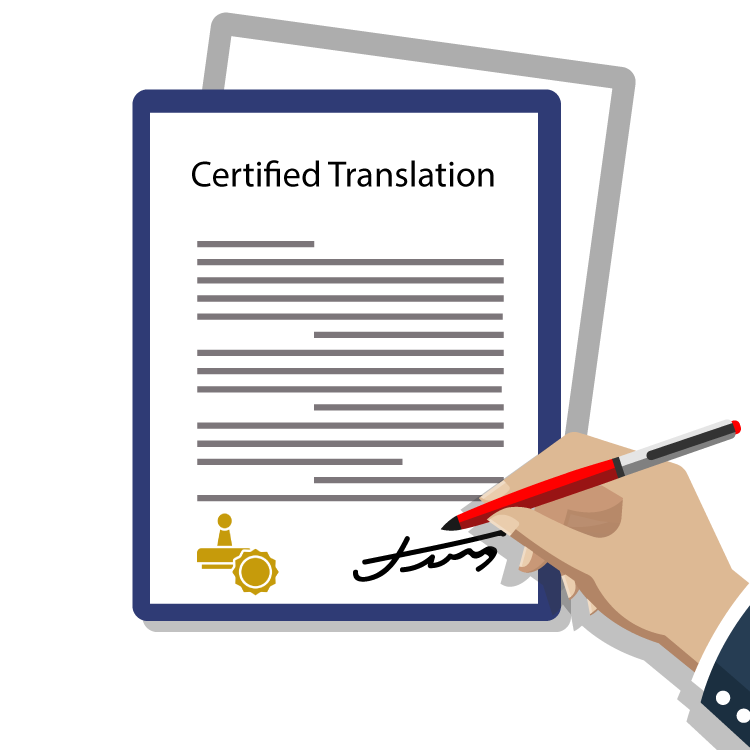 200+ languages available. Simply upload your documents!
Translation & Full Certification from £30 + VAT
Certified document translations for business & private customers
Our officially certified translation services fulfil the language requirements in the country of your application. TS24 UK is an accredited, registered and ATC-regulated company based in London. The team of our certified translators at TS24 is capable of providing official translations of documents, papers, certificates and other materials from and into English as well as 200 other languages. We offer certified translation services at competitive rates to clients based in London, UK, as well as international customers and global businesses. If you need to translate and certify your documents, papers, applications, forms or any other certificates, look no further - you're in the right place!
We are a leading provider of officially certified translation services in the United Kingdom. Our document translations are available in over 200 languages and are widely accepted by all authorities, such as Gov UK, Home Office or Courts of Law. As an ATC member, we translate, edit and certify thousands of documents weekly, making sure that our customers, whether business or individual, can complete their applications successfully.
Order Your Official Translations
If you need assistance in translating and certifying your documents from/into English, French, German, Spanish, Polish, Arabic, Chinese or any other language - whether for business or personal use, we can help you, usually within just 24 hours! All of our document conversions are completed by officially verified translators and registered linguists, come with a "Certificate of Translation" and so are widely accepted in the United Kingdom and overseas. We are recognised for our excellent customer service, premium quality certified translations and fast delivery times.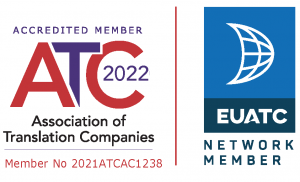 What is a Certified Translation
A certified document translation is one which was completed by a registered provider or an LSP. When presenting foreign documents in the UK or documents produced in English overseas, the need for a translation may often arise. Not all translations will be accepted at face value and different authorities overseas will stipulate how they expect the process to be completed. To help you in acquiring the best document certification and language conversion type, we explain the differences in more detail below:
Standard Certified Translation
Notarised Translation
Sworn Translation
An Apostille
Standard Certified Translation
To certify a translation, the provider or an LSP (Language Service Provider) must attest that the conversion is a true, complete and accurate of the original document. Each page of the document needs to be officially stamped and signed to prevent any potential tampering or misuse.
In most cases, a standard certified translation is sufficient for full legal use in the United Kingdom. This type of document authentication is officially signed & stamped by the supplier or company and accompanied by a cover letter, stating full details and can be treated as proof of accuracy. You can find the UK's government guidelines on certifying your document here.
Notarised Translations
In some cases, a further certification may be required. This refers to a 'Notarised Certificate'. It is very similar to the standard certification, however, the difference is that it is signed and stamped in front of a solicitor or public notary, who also provides a signature and an official seal to prove the translation's legality.
Sworn Translations
Sworn translations require the testimony of the linguist, confirming they have carried out the document conversion and truthfully communicated the content. Translators must do this in front of a solicitor or notary public. Usually, this may be required by governments outside of the UK.
An Apostille
The function of apostille is typically for presenting documents overseas. This procedure is the same as for a notarization, however, an apostille requires that the document is sent to the Foreign and Commonwealth Office for validation. This certification is valid for all countries abiding by the Hague Convention.
About Our Certified Translators
A certified translation is the translation of a document that is accompanied with an official certification. The certification is generally presented in the form of a cover letter with a signature, stamp and a written statement from the translator or a representative of the translation agency in the country of your application.
Our certified translations meet the specific requirements in the country in question, enabling them to be used in formal procedures, with the translator or translations company accepting full responsibility for their accuracy. These requirements can vary from country to country.
How To Certify Document Translation
To certify a translation, the translator must attest that the translation is a true, complete and accurate translation of the original document. Once certified, your translated documents will be legalised and available for official use in Government and other bodies during your application process.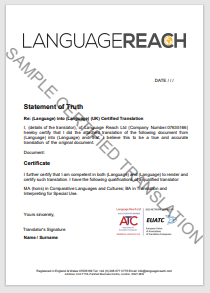 Order Your Sworn and Certified Document Translations Online
If you're wondering whether you need to obtain a legally certified translation service, you're in the right place. You may need to have your documents translated and certified by an accredited provider if your papers are not in the native language of the country where your application takes place. For example, if your certificates are written in French, German or Spanish, but you're applying via the UK government - you will be asked to officially translate them.
Are you looking for a certified translation provider to officially convert your documents into another language? The Certified Translation team prepares official translations of legal, personal, business, financial and medical documents from and into over 200 languages. From legal documents to certificates and reports to applications and passports, our certified translations guarantee that your papers are accurately rendered into another language and accepted by authorities in the country of your application - UK & Internationally.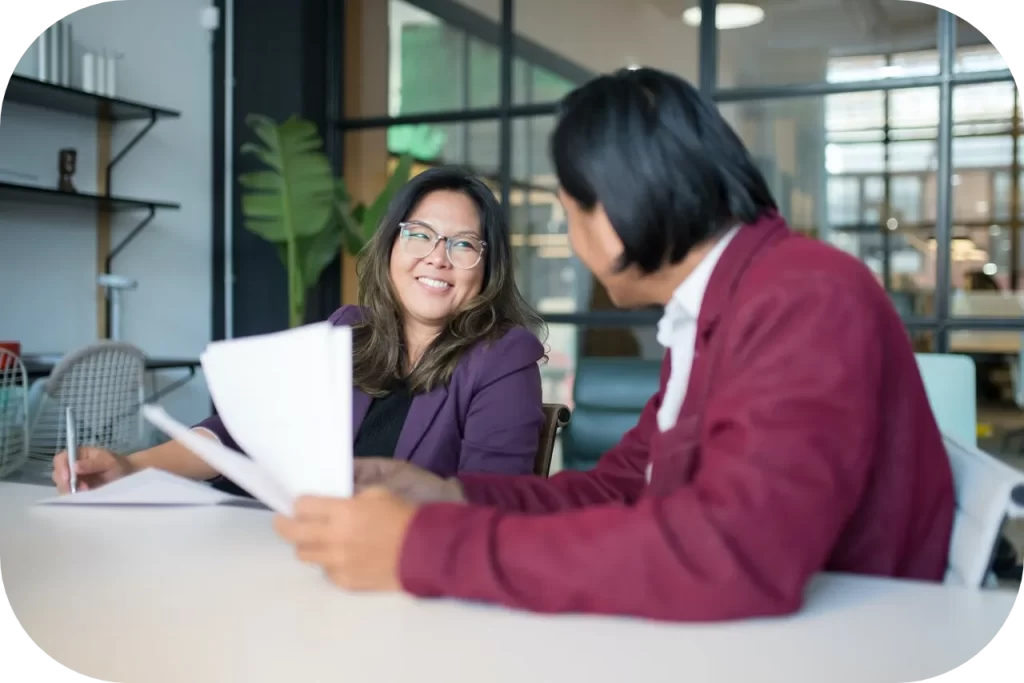 Certifying a translation
Fully accredited and legally recognised
Competitively priced & fast (From just £40 + VAT!)
Accepted by government bodies such as the Home Office, Courts of Law, DVLA
Certified document should state
That it's a 'true and accurate conversion of the document'
The date
The full name and contact details of the supplier or a representative of the translating company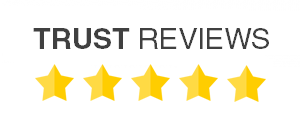 Excellent | See All Reviews
4.9/5 | See Google Reviews
Client Reviews & Testimonials

Superb through and through. Fast and friendly service, good price and secure payment for the certified translation. Highly recommended!
Matt, 2022

I have worked with a number of official translation agencies in the UK over the last few years and TS24 is by far the best I have encountered.
Alex, 2021

Great from start to finish. I found them on Google and after reading the positive reviews I decided to give them a go, and wasn't disappointed.
Mike, 2022

Highly recommended. A great company to do business with. A professional team who goes beyond to assist your needs and support.
Elissa, 2022
Our Document Translations
The translation is signed and stamped by a representative of our company or an official translator, and shows that the document is a true and accurate translation of the source text. Our certified translations are affordable, starting at just £30 + VAT and covering a wide range of documents and 200+ languages!
Do I need to translate my documents?
Certificates, just like any other official document, must be translated and presented in the language of the country where you are submitting your application. For the certificate to be accepted by the official bodies, it must be translated by an accredited translation agency.
How long does it take to produce a certified translation?
Generally speaking, it takes around 1-2 working days to produce a certified translation. Depending on the total number of your documents this can take slightly longer for larger projects. In urgent cases, the translation can be completed and certified even on the same day.
How much does a certified translation cost?
The price for a certified translation of documents starts at just £30 + VAT. The final cost may depend on the total word count of your documents.
What documents are covered by certified translation services in London?
Our London / UK certified translation service covers a wide range of documents, including personal documents like passports, IDs, applications and certificates as well business materials such as contracts or agreements.
Are certified translations recognised by UK authorities?
All of our certified translations are officially recognised by UK authorities such as the Home Office, Academic Institutions, Courts of Law and other public and private authorities. We are an officially registered member of the ATC UK.
Order Your Official Document Translation Online
Business as well as individual clients often need to use a certified translation service. Accredited translations are often required for documents that are going to be presented in court, educational establishments or government bodies outside of your home country. Usually, they must be presented in the native language of the country your application takes place. Generally, a certified translation refers to a translation that has been certified to be a true and accurate translation of the original documents by the company/person who has prepared it. For your translated documents to be considered officially accredited and legally approved, they must be produced in one of the three circumstances:
The document has been translated by a 'sworn translator' (outside of the UK)
The document has been certified by an accredited company or a linguist
Certification in front of a solicitor
Our Certified translation
UK Certified & Accredited Translators
Our certified translations are available to a wide range of customers - from private clients and SMEs to large, international organisations. We understand the importance of accuracy in your documents and consequently provide fully accredited and legally recognised translations by certified translators with at least 5 years experience in the industry who are members of the ITI. Each of the documents we translate follows strict legal guidelines and is accepted by all government bodies such as the Home Office, Courts of Law, Educational Organisations and other such institutions.
We cover certified translation of:
Death Certificates
Divorce Certificates
Academic Documents
Insurance Documents
Adoption Papers
Medical Report
Immigration Documentation
Passports & IDs
+ Many other types of documents
Top UK Certified Translations of Documents
| | |
| --- | --- |
| Delivery | Free Delivery - Post & Email |
| Turnaround | Same Day, 24 hours |
| Document Certification | Certified, Notarized, Apostilled, Sworn |
| Certified Translation Pricing | From £30 + VAT |
| Document Types | Any document / certificate |
| Languages | 200+ languages |
| Service Area | UK & International |
Get in touch and start your project
Request a free quote or get in touch with our team to discuss your requirements. We have qualified translators ready at short notice and we would love to help you. You can contact us by sending an email to info@translationservices24.com or using the quote form at top of the page and we will reply within 30 minutes. Alternatively, give us a call on +44 (0) 20 8677 3775.