ENIC UK official translations
Before studying or working in the United Kingdom, it may be necessary for you to accurately translate official documents and qualifications from your home country in order to show their UK equivalents. The ENIC UK network (previously called NARIC) helps thousands of people each year with procedures relating to their academic and professional applications by providing Statement of Comparability, Industry Skills Statements and the Visas and Nationality Services. Nonetheless, if the documents you must supply with your application are not in English, you will then be required to obtain a certified translation, approved by ENIC UK - and that's exactly what we can help you with.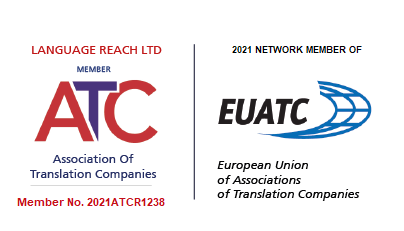 Translation Services 24 provides officially certified and ENIC approved translations in more than 200 different languages. As a member of the ATC UK (Association of Translation Companies) all of our translations are legally recognised and completed by registered linguists. The translated documents will be officially stamped and signed in order to attest that the translation is accurate, truthful and completed fully by an officially registered linguist.
UK ENIC APPROVED TRANSLATIONS

200+ Languages

Fast Turnaround Times 

Officially Approved Translations

All Types Of Documents Translated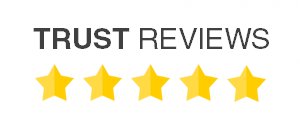 93/100 Excellent | See All Reviews
4.8/5 | See Google Reviews

I was asked to translate and certify my official documents for my University application. Translation Services 24 delivered them back quickly at a good price.

Marcin W., 2020

TS24 is always our go to agency for translation services. We find them very professional, hands on and flexible with the way they offer their translations.

Haymarket Media Group, 2020

Translation Services 24 translated and certified my educational diplomas I needed for my ENIC application. I would highly recommend their translations to others.

Olivia M., 2021

98.8% of customers would highly recommend our ENIC approved translations to others!
2019/2020 customer satisfaction survey
What is ENIC UK?
Broadly speaking, the ENIC/NARIC network is responsible for helping thousands of people every year with finding information, details and services relating to international academic and professional mobility as well as various procedures required for the qualifications to be officially recognised in the local country. In the United Kingdom, the ENIC UK (Previously known as NARIC), is the national agency providing services on behalf of the UK Government in qualifications, skills, and migration. Some of the key services of ENIC UK include the Statement of Comparability, Industry Skills Statements and the Visas and Nationality Services. If the documents you need to send with your application to acquire one of the services are not in English, you then may be required to obtain an official & certified translation.
Are your translations approved by the ENIC?
Translation Services 24 is a member of the ATC (Association of Translation Companies). All of our translations are officially recognised and legally certified. Our agency provides translations approved by ENIC and other official bodies, such as Courts of Law, Educational institutions and the Home Office. Our translations meet the official ENIC-NARIC requirements.
Translation requirements for ENIC UK
ENIC UK requires all translations to state:
that it's a 'true and accurate translation of the original document'
the date of the translation
the full name and contact details of the translator or a representative of the translation company
Get in touch & Translate your documents
To obtain an officially certified and ENIC approved translation, please send your enquiry to info@translationservices24.com or give us a call on +44 (0) 20 8677 3775.