TS24 is not just another translation agency. We set standards in quality, expertise and professionalism in the translations industry. Our advanced solutions convert into real business opportunities and help our clients to communicate their messages globally.
Be Local. Globally.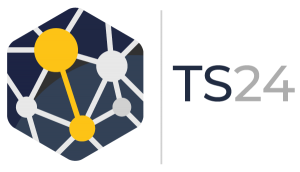 Translation Services 24 based in London, UK is part of the LR Group. Our mission is simple, we act as the guide between our clients and their markets, breaking boundaries and pushing for understanding irrespective of language. We support the international business cycle on all levels - from legal translation services to marketing and website translations and localisation and officially certified translations. We recognise that our clients are busy people who often need a translation as part of a bigger objective. This is where we come in, and where our team of specialists execute the most effective solution, ensuring that you are met with the best possible outcome.
Our flexible approach enables us to shape our services around each and every individual request. We adapt our level of intensity according to your needs, making our solutions perfect for all budgets and project sizes. In many cases, the cost of getting it wrong far outweighs the cost of getting it right! But with our human translation services, you are guaranteed reliability, accuracy and professionalism.
Great customer service is an essential part of our ethos. It's all about you! What do you need? How can our language solutions optimise your business revenues? How can we help you? How can we go the extra mile? What can we do to ensure that you meet your objectives? We consider the bigger picture and use our years of experience to provide a service that will undoubtedly exceed your expectations.
"TS24 is our go to agency for translations. We find them very hands on and flexible with the way they offer their services. TS24 offers a very wide range of solutions and languages and are experts when it comes to translations. A highly professional team and accurate conversions."

---- Haymarket Media Group

Translation Services 24 are a professional, reliable and efficient UK agency. We needed a translation from English into French, Spanish and German and they delivered our converted documents in a timely manner and at a cheap rate. I would be more than happy to recommend TS24 to anyone looking for a multilingual communication service.

---- AR

Fast, accurate, efficient and flexible service. Great price & secure payment. Highly recommended!

---- GSK

The professionalism and support we receive a well as the quality of work from TS24 are absolutely superb, time and time again. A highly recommended translation agency.

---- Ogilvy UK

We have worked with the translation team at TS24 for several years now and every time they deliver a language solution that exceeds our expectations.

---- British Petroleum

'Translation Services 24' provides excellent quality work at an impressive speed. They are always willing to go an extra mile to make sure the translation is provided accurately and on time. It is a great value for money.

---- SAP