What is a Certified Translation?
A certified translation is the translation of documents that meets the official requirements of your application. In the UK, these requirements are typically defined by the Government, legal institutions or the Home Office. If your documents, such as passport, certificate or government documentation were issued in a language other than English, you may be required to translate these documents by a certified translator.
Generally, an officially certified translation fulfils the language requirements in the country of your application. To certify a translation, the translator or a translation agency must attest that the translation is a true, complete and accurate translation of the original document – this usually comes in the form of a dated, signed and stampted statement of truth.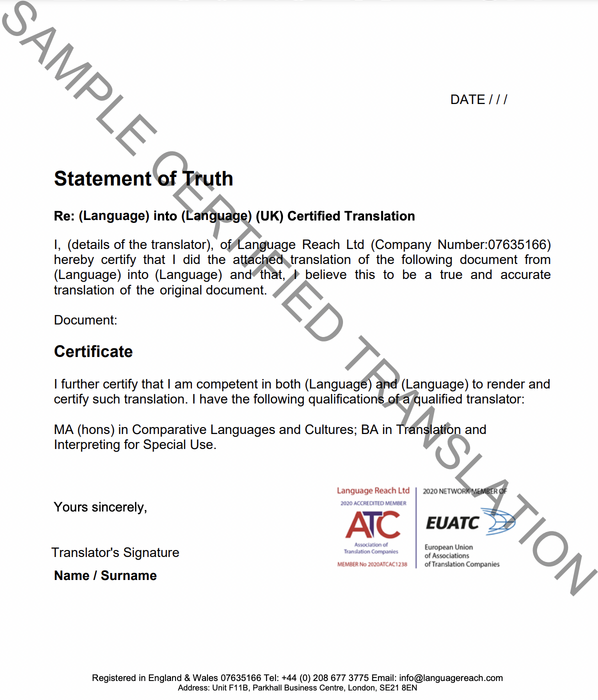 With a deeply globalized corporate world and the general ease of travel, professional translation services in the United Kingdom have been an important aspect of our everyday lives, both professional and personal, and mainstream service for at least a few decades.
Do you need a certified & realised translation? Get a free quote now!
Generally speaking, an 'official' or 'certified' translation is defined as a translation which has been formally stamped and signed by a registered authority. Unfortunately, the term 'official' isn't particularly unified, and so it can vary from country to country and depend on the specific country's legal system. As a result, understandably so, in many cases people can be a little confused as to what constitutes as a 'certified translation'.

We can recognise formal translation authorities in the United Kingdom, such as the Institute of Translation & Interpreting (ITI) or the Association of Translation Companies (ATC). Members of such organizations can rightfully issue 'certified' translations, which will then be legally accepted.
Types of certified translation include:
Certified translation
Notarized translation
Apostilled translation
Certified Translation
In order for the translation to be officially certified, the linguist or translation agency must attest that the translation is a true and accurate reflection of the original document. The certified translation services should be stamped and/or signed by a registered linguist or a translation company representative, ensuring avoiding any document misuse.
Notarized translation
Typically, a notarized translation is used abroad, as it proves accountability in terms of the linguist's details. Generally, a notarized translation means, that a Notary has either signed the translated documents or that it carries a statement by the Notary Public concerning the original document and the translation. It's important to bear in mind however, that the Notary's signature does not endorse the quality of a translation.
Apostilled translation
A Legalised document, which has been issued with the apostille certificate may also need translating. According to the Institute of Translation and Interpreting, "The competent authority for issuing Apostilles in the UK is the Foreign and Commonwealth Office (FCO). An Apostille verifies the authenticity of the signature and ensures that the document is recognised in all States that signed the Hague Convention of 1961; it does not endorse the content of the document."
Types of certified document translations
Depending on your individual circumstances, there are several different documents, which you might need to translate and certify officially. Some of these include:
Birth Certificate
Death Certificate
Divorce Certificate
Academic Certificate
Driver's License
Insurance Documents
Adoption Papers
Medical Report
Immigration Documents
Passport Translations
How Do I Get A Certified Translation?
To get a certified translation of your documents, email info@translationservices24.com or upload your documents online. You can call the Certified Translation Services team on +44 208 677 3775 to discuss your needs further.
About TS24
Translation Services 24 (TS24) is a professional translation agency offering expert services in over 200 languages. We work with clients in all corporate and public industries and specialise in sector-specific linguistic solutions. With over a decade of experience in the industry, 15+ million words converted every year and 100,000+ projects completed, TS24 is a leading provider of expert translations and interpretation services and an officially certified member of the ATC. Contact TS24 here. You can also read all of our recent articles here.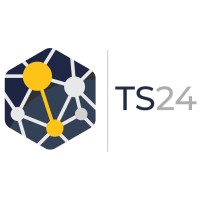 Follow Translation Services 24 on Social Media