Press Release Translation
Efficient communication is essential for any business trading internationally. Approaching customers and partners overseas who speak another language requires not only a carefully planned marketing strategy, but also the translation of marketing materials into the target audience's native language. Professionally translating your press release is one of the key elements of a successful multilingual marketing campaign.
TRANSLATION COMPANY
YOU CAN TRUST
Being able to effectively communicate information about your business to the target audience is crucial in today's fast-paced, globalised world. In order to do just that, companies and organisations create press releases, which allow them to reach their audiences relatively easily. If your business trades with international customers and business partners, translating a press release should also be an essential part of your marketing strategy. Translating press releases will help you to efficiently communicate a message to international customers or media and potentially grow your customer base overseas.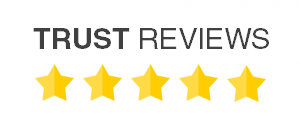 98/100 Excellent | See All Reviews
4.9/5 | See Google Reviews

We have worked with the team at Translation Services 24 for some time and their quality and customer care levels are amongst the best we have encountered in the industry.

British Petroleum, 2019

TS24 is always our go to agency for translating press releases. We find them very professional, hands on and flexible with the way they offer their services.

Haymarket Media Group, 2020

Translation Services 24 provides us with services which go beyond the remits of press release translations. They help us enormously with their expertise throughout our campaigns.

Oglivy, 2018

98.8% of customers would highly recommend our press release translations to others!
2020/2021 customer satisfaction survey
Press Release Translation Services:
A fast turnaround for short deadlines.
Dedicated account manager & translation team
Accurate translations from and into more than 200 languages.
An in-depth sector understanding
Linguistic consistency throughout your translated press release and its structure
Native linguists with 5+ years of translating experience
Great value for money!
What is a press release?
A press release is an official statement written by a company or an organisation and delivered to either the media, members of the public or customers. The main purpose of a press release is to provide vital information in regard to the organisation's operations. Often, press releases are a part of wider marketing efforts and are used by the businesses to promote their services and to generate interest as well as directly drive other forms of promotion. When a company trades internationally, translating the press release is key as it allows the interested parties such as media, clients or business partners to read the information directly in their native language.
What are the different types of press releases?
Writing a press release, which will successfully capture the attention of media and the target audience can be a very challenging task. Generally speaking, a press release would be written in regard to an important event the company/organisation has been involved in. Whether it's news about the company's employees, a brand event, new product release or significant changes within the company structures, a copywriter will be able to find an interesting angle for the story which will stand out in the corporate environment. Additionally, although press releases are generally written in regard to noteworthy events within the company's operations, they can also be written solely for promotional and marketing reasons.
As press releases very often include significant information, news or data about the business, when approaching international markets, accuracy of the translation plays a crucial part. It is therefore indispensable to ensure that the content is translated by an accredited agency, which specialises in providing professional press release translation services and works with native speaker of the target language.
Who can translate a press release?
Translating a press release is a truly challenging task. The linguist translating your content must not only be a native speaker of the target language with advanced linguistic knowledge, but must also have an in-depth knowledge of your particular business sector and the target market. The combination of these skills allows the translators to ensure that your press release is accurately converted and that it fully reflects both - your company's values and the target market's expectations.
Additionally, as the translated press release must grab the media's or client's attention, and can often be part of a wider marketing campaign, the linguist involved in translating your documents must have copywriting skills and a creative flare.

Press release translation - prices
Our press release translation services are priced per the source word. The prices can vary according to language, deadline and type of a press release. However, our advanced, custom-built software and many years of experience in translating press releases allow our competitive pricing to start at just £0.10 + VAT / word, with the best possible turnaround time and most accurate document interpretation. For more detailed information, visit our price page or get in touch with one of our account managers.
Get in touch
To find out how our translation services can benefit your business send your enquiry to info@translationservices24.com or give us a call on +44 (0) 20 8677 3775