Here at Translation Services 24 we pride ourselves in the quality and reliability of our professional website translation services, ensuring that every word of your website is always translated and localised accurately in order meet your customers' expectations. We have established ourselves as one of the leading and fastest growing website translation agencies in the UK, which allows us to work only with the most experienced and talented translators and linguists, who also have previous first-hand experience in web-design and search engine optimisation.  We provide website translation and localiastion services for UK based and International companies, organisations and private clients in over 150 languages.
Figures show that only 27% of internet users are communicating in English, with the top 10 languages combined accounting for 82% of internet usage.
If you can logistically sell your product or service internationally, it's profitable for you to speak the language of your customer. Here are some insightful facts:
72.1% of consumers spend most or all of their time on websites in their own language.
72.4% of consumers said they would be more likely to buy a product with information in their own language.
56.2% of consumers said that the ability to obtain information in their own language is more important than price, (Common Sense Advisory, 2012).
Trusted by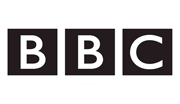 Translation and Localisation
We offer affordable website translation services in over 150 languages across different business sectors. Prior to the translation of your website, we offer advice on localising your content and website layout depending on the market and country you are entering. We strictly use mother-tongue translators that live in the target country, which ensures your content will include adaptations to your local target market and include cultural adaptations which you may not have considered.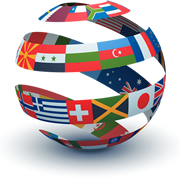 Files we work with
Our approach for providing website translation services is flexible as websites generally differ in size and format. We can work directly in the original files of the website, saving you time on managing the project and unnecessary money spent with your web developer. We have translated a number of websites over the years with files including:
HTML
XHTML
XML
JAVA
FLASH
CSS
ASP

Additional Services
Once you have your website professionally translated and launched into your international target market, you may want to consider additional services we offer as your business grows on the international stage. We offer multilingual SEO services which will make your new website visible in foreign search engines. This can significantly increase the organic traffic to your website, allowing you to reach new potential customers.
We also offer support for instant email translations and for various marketing requests which may emerge.
Get in touch
In order to make contacting us and following the progress of your website translation  as easy and straightforward as possible, we will always assign a dedicated project manager to your website. For more information on how our website translation services can help your business, please contact a member of our team at info@translationservices24.comThis email address is being protected from spambots. You need JavaScript enabled to view it.
or call us on +44 (0) 20 8677 3775.