Human Translation Services - Native Translators
If you're looking for the highest possible quality translations, working with human linguists instead of machines can make the difference. If your business or organisation is looking to reach global markets and international audience, accuracy and reliability of the translated content is absolutely pivotal. Having your materials converted directly by human translators guarantees the highest quality, accuracy and suitability for the target market - especially compared to AI or Machine Assisted Translations.
Although machine translations are incredibly fast at translating significant volumes of content, their reliability and accuracy is far from business-ready. Humans on the other hand, are able to fully understand the meaning, emotions and idioms behind the original content, and as native speakers of the target language, convert your materials in a way which fully reflects these - rather than simply translating word-for-word.
EXPERT HUMAN TRANSLATORS

200+ Languages

Fast Turnaround Times

Keep your design

All Types Of Materials Translated
What Our Customers Say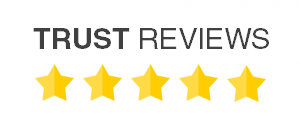 Excellent | See All Reviews
4.9/5 | See Google Reviews

We have worked with the team at Translation Services 24 for some time and their quality and customer care levels are amongst the best we have encountered in the industry.

British Petroleum

We looked for translation services directly by native human linguists and were lucky to find TS24. The work they have done for us was absolutely outstanding.

NICO

We have worked with a number of agencies offering human translations over the years, however, the accuracy of translations provided by TS24 is the best yet.

Ogilvy

98.8% of customers would highly recommend our human translation services to others!
2021/2022 customer satisfaction survey
Experienced Human Translation Agency
Founded in 2011, Translation Services London 24 is today one of the UK's leading agencies specialising in translation services completed completely by human linguists. Having worked with some the largest and most recognisable global brands, we understand the importance of accuracy and reliability when it comes to language conversions. As a result, all of our translations are completed in full by professional, experienced and accredited human translators and language experts.
Fast & Competitively Priced Human Translations
Here, at Translation Services 24, we understand that apart from accuracy, competitive pricing and fast turnaround times are key for your business. As a result, our state-of-the-art, custom built translation system allows us to offer fast human translations at low prices - without affecting their quality. All of our translations are officially certified and legally recognised.
Content SEO Ready
As Artificial Intelligence (AI) used by search engines becomes more and more powerful, a naturally flowing text and content written by humans become favorable. Grammatical inconsistencies or unnatural phrasing is now viewed as spam in Google's eyes. If you're serious about reaching the new, potential international customers via search engines, ensuring that your online content is translated by human linguists will help boost your rankings online.
Get in touch & Translate your content
To find out how our human translation services can benefit your business send your enquiry to info@translationservices24.com or give us a call on +44 (0) 20 8677 3775