Professional & Certified German Translation Services
TS24 UK is a fully ATC-certified translation company that provides professional, accurate, and reliable German into/from English translation services. We are trusted by some of the world's largest companies and are one of the fastest-growing UK-based providers of professional German translations. Our offer of language services extends to private clients and businesses, organisations and government bodies alike. Whether you're based in the UK or abroad and need your documents translated from or into German, we've got you covered. If you're looking for a competitively priced, accurate and reliable German translation service - look no further!
Whether you're looking to translate your documents, websites, personal certificates or business materials, no other translation company can provide equally fast and high-quality German translations at lower prices. Call us on 0208 677 3775 to discuss translation services with our German language experts. With thousands of professional German translators and interpreters, our advice is free, and we can provide quotes in just 30 minutes or less - much faster than other Language Service Providers!
With more than a decade of experience in providing expert German translation services and working with a variety of clients, from private and small, London-based businesses to large, international organisations, we managed to develop a translation process which ensures competitive pricing without compromising accuracy, reliability and turnaround times of our work. We like to let the numbers speak for themselves; over 99.3% of our customers would highly recommend our German translation services to others!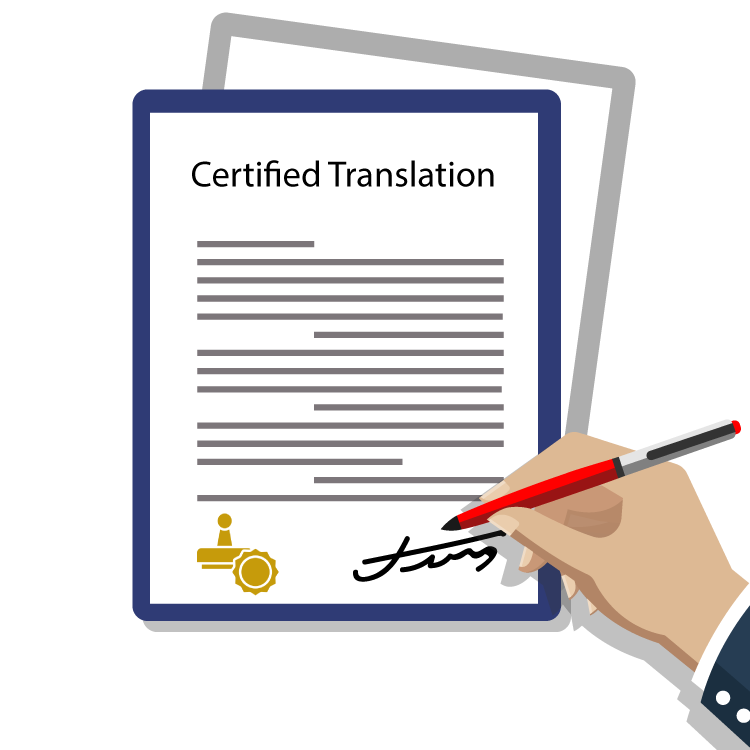 High-Quality German Translations For Your Business
Accuracy
Fast turnaround times
Assigned dedicated project managers
Qualified, native German translators
No hidden costs
Our Expert German Translators
Translation Services 24 is one of the fastest growing and leading expert translation agencies based in London, specialising in professional translations services to and from over 200 languages. Whether your documents need to be translated from or into German, we've got you covered!
Our German translation services cover several specialist business fields including legal, marketing, technical and website. Our agency works with businesses from Germany as well as those entering or expanding into the German market from an array of industries.
Quality Assured German Translation Services
Here at Translation Services 24 we truly believe that translation is much more than simply conveying word-for-word. To ensure the highest possible accuracy and reliability, each of our German translators is not only a native German speaker with years of experience in the translation industry, but also has specific hands-on knowledge and first-hand experience within a specialised business sector. Our German <> English translations are quality assured and undergo very specific quality checks, additional proofreading by native speakers and in-house inspection.
German Translation Services by Professional Translators
Bespoke and Tailored German Translations
With many years of experience working with various clients from many different business fields, we have developed a translation process that guarantees low prices and high accuracy. We understand just how important time is for you and how stressful managing a translation can sometimes be, and therefore our agency takes that stress away from you from the moment you send us your documents.
A dedicated project manager will always be assigned to you to keep you informed about the current stage of your translation as well as answer any questions and queries that you might have.
German Language Localisation
Here at Translation Services 24 we understand that a language can vary depending on the region of the world you are targeting. German spoken in Germany will differ slightly from German spoken in Switzerland or Austria. Therefore, when we translate your documents we will only assign a native speaker from the region of the world you are addressing. This ensures that any cultural or grammatical nuances are captured in the translation and that the consistency is kept throughout the document.
Quick Turnaround Times
The experience we have in working with some of the world's largest corporations and organisations, has allowed us to develop a translation process which guarantees that our work is of the highest quality. We give you fast turnaround times, without compromising on the quality of our translations.
Managing translation projects is very often a dynamic and time consuming process. Here at Translation Services 24 we have some of the top project managers in the industry, who are used to working under pressure with tight deadlines. Additionally, to further optimise our German translation services, we make use of the most sophisticated software.
Our standard service covers up to 2,500 words per 24 hours. However, we can offer fast turnaround times of up to 20,000 words within a 24-hour deadline.
Our Unique Process
We truly value our customers and do our very best to provide you with great customer service from the moment you visit our website until we deliver the translated documents. We also provide any assistance you might need afterwards, ensuring that you are 100% happy with the work we have done.
A dedicated account manager will be assigned to your project in order to ensure that your specific needs are met and that you are fully informed regarding costs and the translation process, as well as answer any additional questions you might have.
We also have an extremely strict data protection policy. Your material - whether original or the translated version, will never be exposed or shared with any third parties. If requested, we are happy to sign a non-disclosure agreement and work with password protected files. Your German translation project is 100% secure with us.
Need a quote for German translation?
If you need written documents translated from or into German or an interpreter to attend a meeting, you can simply get in touch with us by emailing info@translationservices24.com or using one of the contact forms available on our website and we will get back to you with an accurate quote within 30 minutes.
Alternatively, if you'd like to discuss your requirements with a member of our team, you can call us on +44 (0) 20 8677 3775 and we will be happy to answer any of your questions.