Book Translations Services
Translation Services 24, part of Language Reach Group, are one of the leading providers of professional book translation services in the United Kingdom, covering over 200 languages. Our book translations are carried out at the highest accuracy and quality levels as we only work with translators, linguists and language experts with many years of similar experience within the industry and our project managers who assist in a smooth, professional service. We are aware of all the intricacies and nuances required to translate a book into many different languages. Adequate care is taken regarding all aspects of literature and grammar so that the information translated is perfect without missing any essential points of the book.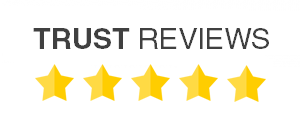 Excellent | See All Reviews
4.8/5 | See Google Reviews
Translations made easy with online facilities
With technology and online conveniences book translation services has taken a big leap into the literary world. Translations have made it possible for avid readers all over the world to get an insight into the world of other writers and their customs, traditions and thoughts both fictional and non fictional. Our book translation services UK can be facilitated online saving vital time and expenses, also allowing us to conduct a close relationship with you even if we are across seas.
Qualified Team for Book Translation Services
Book translations require a great effort as it involves translating information from one language into another with precise language skills without mistakes. We provide highly skilled and experienced translators for book translations, who we are confident will deliver an exceptional service. We keep in mind all your requirements so that the end result is to your satisfaction and just as importantly the reader's satisfaction. As an officially registered translation agency, we are able to provide certified translation of your book, which guarantees reliability and accuracy.
For more information regarding our book translation services please send us a message at info@translationservices24.com, or alternatively you can call us on +44 (0) 208 677 3775. We look forward to hearing from you.