Korean Translation Services
Translation Services 24 in London, UK are a leading provider of professional Korean translation services and one of the fastest growing language agencies based in the United Kingdom. Our clientele range from local London based SMEs to some of the largest multinational corporations. Here at Translation Services 24, we understand that each project is different and that each client requires a tailored service. Our process guarantees simplicity, competitive pricing, fast turnaround times and a high quality of work.
Need a Korean translation? We guarantee:
Accuracy
Fast turnaround times
Competitive pricing
Qualified Korean linguists
Dedicated project managers
No hidden costs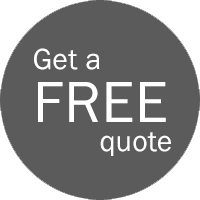 From and into Korean
Our large network of highly qualified professional translators and interpreters allows us to offer translation services in key languages. Whether you have documents in Korean that require translating into another language, or if it's a Korean interpreter that you are seeking, you can be rest assured- we've got you covered!


Expert linguists
We offer our Korean translation services in a range of professional business sectors. From marketing and website translations to legal, technical and the medical translations - we help businesses from an array of industries in reaching their full potential.
Each of our linguists is not only an experienced Korean translator or interpreter, they are also experienced in their given field. We know that a legal document will be different from a medical document meaning the jargon will vary. This will be fully implemented accurately by our Korean translators.
Regardless of your documents' technicality, we ensure that it is translated to the highest standard and that an expert in your sector with the most relevant knowledge is allocated to complete the task.
More than words
Here at Translation Services 24 we believe that a translation is more than simply adapting words. In many cases, a translation can be directly or indirectly affected by several factors, such as social, cultural or even political situation in your target market.
Our translations are completed by professional native human translator, rather than a translation machine. Translators can recognise the external factors and ensure that your documents are carefully localised specifically for the market you want to address – something machine translations cannot achieve.
What type of Korean Translation Services do you require?
Turnaround times
Handling a translation project can often be a very dynamic. Our project managers are industry's specialists who are not only familiar in working under pressure and meeting tight deadlines, but they have accustomed to working with a variety of clients and therefore understand the different needs of every client.
Additionally, to further optimise our efficiency, we use state of the art software, which allows us to work with different types of documents, from standard Word and PDF documents to sophisticated web formats.
Currently, our standard service covers up to 2,500 words in 1 working day. We can facilitate faster turnaround times, contact us today for more information.
Business
The Korean language is growing as a key Asian language. Several UK businesses now trade with Korean partners and are extending their services into the Korean market. Here, at Translation Services 24 we accommodate this increasing demand with our competitive rates.
Get in touch
Whether you require a translation of a written document from or into Korean, or a Korean interpreter, get in touch with us by simply emailing info@translationservices24.com or by using our contact form available on our website. We will provide you with an accurate quote within 30 minutes!
Alternatively, if you'd like to discuss your project and specific requirements in more detail, please call us on +44 (0) 20 8677 3775 and a member of our team will be more than happy to help.