Translation Services in Leeds
Translation Services UK 24 works with a wide range of clients based in Leeds and Yorkshire, providing high quality language translation and interpreting services to both, private as well as public sectors in over 200 languages from every corner of the world.
Leeds is one of the most multicultural and multilingual cities in the United Kingdom and has recently transformed itself into one of the largest business centres in the UK. With a rapidly growing consumer market and an extensive business network, covering retail, entertainment and events, Leeds and the surrounding areas are quickly becoming a business hub for companies and organisations from a number of different sectors.
Professional translations for:
Leeds Interpreting
In addition to our professional translation services of written materials and documents, we are also provide face-to-face language interpreting services in Manchester. This type of language translation is usually required during meetings, conferences or appointments, where the linguist is required to interpret in real-time.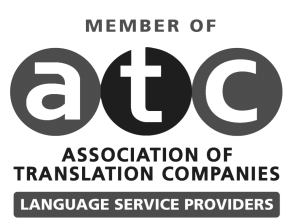 Business sectors in Leeds we translate for
Business sectors in Leeds develop and expand quickly. From conference to technology, the city attracts a number of pioneering companies from across the country and offers great growth prospects.
Leeds is considered by many to be one of the leading tech-hubs in the United Kingdom. Our agency has partnered and worked with several industry leaders, we consequently understand just how important accuracy and precision are when translating technical and innovative content, whether translating software, App or an AI projects.
To ensure the highest industry standards, we are an official member of the ATC (Association of Translation Companies). Additionally, our linguists are not only language experts and native speakers of the target language, but also have a first-hand experience within your particular business sector, whether technical, marketing, legal or any of the other sectors we translate for.
Sectors we translate for


Legal & Financial

Marketing & PR


Technical


Web, IT & AI 


Business & Retail
Are you a private client in Leeds?
As a leading translation agency, we also offer our professional translations and other language services to private clients. We aim to streamline our processes and make them as straightforward as possible, thus the entire translation process can be completed online.
Fast turnaround
Accuracy matters, but so does the turnaround time. In order to accommodate our clients, we found the perfect balance between the two factors – ensuring that your materials are translated not only reliably, but also swiftly. Generally, we are able to translate around 2,500 words / day. If your projects however require a faster turnaround times of a larger volume, by streamlining the processes and involving a number of expert linguists, we are able to accurately translate over 10,000 words within just 24 hours!
Contact Us
To get an accurate quote, please send your documents to info@translationservices24.com or use one of the contact forms on our website and we will get back in touch with you as soon as possible. Alternatively, if you would like to discuss your project in more detail, give us a call on +44 (0) 20 8677 3775 and one of our account managers will be more than happy to help!