Turkish translation services
Translation Services 24 are a professional translation agency based in London offering Turkish translation services to business and private clients. As one of the UK's leading and fastest growing providers of language services, we understand the importance a professional translation plays in today's globalising world. With many years of experience in the translation industry and working with some of the world's largest businesses, we developed a translation process, which guarantees high accuracy, reliability and fast turnaround times, without compromising our competitive pricing.
Here, at Translation Services 24, we fully understand just how important it is for our clients to receive services tailored specifically to their requirements and so a dedicated project manager will be assigned to you and your translation, ensuring that all of your requests are met and that you stay informed throughout the translation process itself.
We provide translation services for the following sectors:
Marketing
Legal
Financial
Medical
Website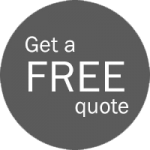 Need Turkish translation services? We guarantee:
Accuracy
Fast turnaround times
Assigned dedicated project managers
Qualified, native Turkish translators
No hidden costs
Localised approach
Local cultural differences and small nuances can sometimes directly impact the effectiveness and accuracy of your Turkish translation. When translating, we consider not only the language you require, but also which region of the world you target. Turkish language can differ slightly, depending on which specific region you wish to target and so we ensure that the translator working with your documents comes from that specific area, ensuring accuracy and reliability.
Native Translators & Interpreters
Translating words and keeping their literal meaning can often cause the document to lose its accuracy and the message intended to reach the audience. As a translation agency, we always go the extra mile as we strongly believe that a professional Turkish translation must go beyond simply conveying words for words. We're aware, that in order for your documents to work perfectly, they must not only be translated, but also localised specifically for your target audience and the market you intend to enter. For that reason, all of our Turkish translators who will work on your documents are not only experienced professionals with many years of experience in the translation industry, but are at the same time native Turkish speaker from the region of the world you're targeting.
Fast Turnaround
Managing translation projects is very often a dynamic and time consuming process, especially if you have never done this before. Here at TS24 we have some of the most experienced and talented project managers in the industry, who are used to working under pressure and with tight deadlines.
The experience and knowledge we have gained throughout the years by working with some of the world's largest businesses and organisations allowed us to develop a translation process which guarantees highest accuracy and fast turnaround times. Additionally, in order to optimise your translation further, we work using some of the most advanced and sophisticated translation software.
Our standard service covers up to 2,500 words within 1 working day. We can also offer fast turnaround times of up to 20,000 words within just a 24-hour deadline.
Industry Specialists
The outcome of your translation as well as the language used can be completely different depending on your specific business industry. Our agency knows that a conversation between two medical professionals will be completely different to a conversation between two lawyers. Consequently, our Turkish translators are not only native speakers as previously mentioned, but additionally also have a first-hand experience within your particular business area; whether its marketing, legal or any other business sector. Working with Translation Services 24 guarantees that any term or jargon which is specific to your business will be translated accurately.
Need a professional Turkish translation?
If you need a professional Turkish translation service, spoken Turkish interpreting or any other language service, you can simply get in touch with us by emailing info@translationservices24.com or using one of the contact forms available on our website and we will get back to you with an accurate quote within 30 minutes.
If you'd like to discuss your requirements with a member of our team directly, you can call us on +44 (0) 20 8677 3775 and we will be happy to answer any of your questions.