Fast & Urgent Translation Services
If you're in urgent need of a translation service, we're here to help! We provide fast translations within 24h turnaround times and can also deliver a Same-Day translation service for businesses in all sectors! For the same day translation services and urgent translations, please call our team on +44 208 677 3775 or email our office at info@translationservices24.com to discuss your requirements instantly! To get a free quote please use our online quoting system. With 8,000+ expert translators, 200 languages and over 20 sectors covered, TS24 is a go-to provider for some of the world's biggest brands, translating 15+ million words every year!
TS24 are a fully accredited (ATC Member) and certified UK translation agency based in London. We offer competitively priced urgent translation services in more than 200 different languages. Whether you're a private customer or work on behalf of a business and need your files or documents translated as soon as possible, you're in the right place!

200+ Languages
From every corner of the world!

Fast Turnaround Times
Same-Day Translations Available!

All Types Of Documents Covered
Free quote within 30 minutes!
In today's fast-paced, international business environment, swift communication is no longer a luxury, but rather a necessity. To efficiently liaise with clients and business partners based abroad, you may require an urgent translation of your documents or other corporate materials. Here, at Translation Services London, we fully understand that, and so to help our clients with their communications, we offer urgent translation services without compromising linguistic quality. Our extensive network of professional native linguists covers more than 200 different languages, from every corner of the world, and we can urgently translate any type of document - from corporate and business materials to legal or financial documents.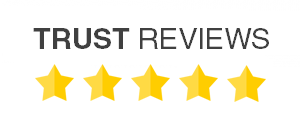 93/100 Excellent | See All Reviews
4.8/5 | See Google Reviews

We have worked with the team at Translation Services 24 for some time and their quality and customer care levels are amongst the best we have encountered in the industry.

British Petroleum, 2017

TS24 is always our go to agency for urgent translation services. We find them very professional, hands on and flexible with the way they offer their services.

Haymarket Media Group, 2017

Translation Services 24 provides us with urgent services which go beyond the remits of translations. They help us enormously with their expertise throughout our campaigns.

Oglivy, 2020


How to obtain an urgent translation
If you have documents, files or other materials which need to be translated urgently, you can simply send them to us via email to info@translationservices24.com or use one of the secure contact forms available on this website. Once we receive your documents, one of our account managers will prepare an accurate quote and respond to you within 30 minutes.
Alternatively, if you'd like to discuss your requirements with one of our team members, you can give us a call on +44 (0) 20 8677 3775 and we'll do our best to accommodate your urgent deadlines. As security & privacy are very important to us, we are also happy to sign a non-disclosure agreement for confidential and business documents if necessary.
Translation Services 24 works with practically all file types & formats, delivering translations and other language services to companies based in every corner of the world. We provide regular urgent translation services to private clients as well as some of the world's leading brands.
Urgent Translations, highest quality
Often, the urgency of a translation and a short timeframe for delivery can compromise the linguistic quality of the translated documents. Translation Services 24 have developed advanced processes and bespoke, custom-built software, in order to ensure the highest quality of translation is always achieved, regardless of the crucial time restrictions. Additionally, our experience in providing urgent translation services allows us to work directly with the native speakers and linguists of the target language, further improving the quality of our work.
Our Urgent Translation Services include:
Our urgent translations cover a variety of documents and materials across practically all business & private sectors. Some of the documents we are able to translate urgently, include:
Financial documents
Business & Corporate Materials
Marketing Campaigns
Digital content
Urgent Translation - Prices
In many cases, a rushed translation can not only compromise its quality, but also critically increase its price. To tackle this problem, our agency looks at each project from an individual angle, ensuring that the best and most cost-effective solution is found for every one of our clients. Generally speaking, our prices for urgent translation service start as low as £0.10 + VAT per word!
Get in touch
To find out how our urgent translation services can benefit your business send your enquiry to info@translationservices24.com or give us a call on +44 (0) 20 8677 3775