Legal Translation Services
Our agency offers legal translations services and interpreting in over 200 languages. We are proud of the fact that our client base varies from some of the largest and well known international law firms and businesses to small local companies and solicitors. Our flexible approach allows us to find the perfect solution for each and every of our clients, regardless the size of their projects. Whether it's just a simple one page document you need translated, or a large complicated legal case with ongoing sources, we will always aim to provide accurate and professional legal translation services in a timely manner.
We are known amongst our clients for fast turn around times, competitive prices and professional approach to each project that we undertake. With our expertise, we managed to build a very large network of global specialists, highly qualified legal translators and expert linguists. This allows us to work only with native speakers of your target language, who are also experts within their given legal sectors and members of official UK institutes dedicated for translators such as ITI or the chartered institute of linguists, ensuring accuracy and reliability.
Confidentiality, accuracy, reliability and excellent customer service are some of the values we strongly believe in and follow here at Translation Services 24. Following these ethos allowed our agency to grow and establish itself as one of most trusted and reliable providers of legal translation services. Our agency provides services for clients based around the world, interpreting and translating documents, contracts, witness statements, claim forms and many more. We understand that the differences in interpreting laws and words can sometimes be key between not only countries but also cultures, therefore we strongly emphasise the fact that all of our translators are experienced in linguistics as well as the legal sector itself.
 Confidentiality
Here at Translation Services 24, we have worked with some of UK's largest Legal and Financial organisations, as well as London Solicitors. We therefore fully understand that some of the documents you'd like us to work with are very sensitive, consequently, confidentiality is as important to us, as it is to you. All documents and projects will be kept under strict privacy guidelines. We are of course able to sign non-disclosure agreements where the subject is highly sensitive. Trusting us with the translation of your legal documents means that you can rest assured, as each and every word within your document will be translated accurately and with full confidentiality. Privacy is one of our main priorities when it comes to legal translation services.
Regardless the size of your project, a dedicated account manager will be assigned to the documents you need us to work on, making sure that the translation process itself as well as communicating with us and following the progress of your documents is made as fast and simple as possible. As one of the leading and fastest growing Translation agencies in London we can allow ourselves to only only with the most experienced and talented translators and interpreters from around the world, which ensures that every word within your legal document or project will be professionally and accurately translated and localised. If you'd like to get in touch with us, please send us an email on  info@translationservices24.com or use the quote contact form and we will respond in less than 1 hour. Also, you can call us on  0208 677 3775.
Legal Translations – fast turnaround times
With many years' of experience in providing legal translations for a variety of clients and in a number of circumstances, our agency was able to create a vast network of professional translators specialising in translating legal documents, projects, court cases, patents and other similar documents. Not only the translator working on your documents will be a native speaker of your target language, but to ensure high quality and accuracy, they will also have a first-hand experience within the legal sector. This approach guarantees that any sector specific nuances or legal jargon are translated reliably.
Our vast network of expert translators, interpreters and linguists allows us to offer very competitive prices without compromising the quality of our work. Usually, we are able to translate around 2,500 words per day. In certain urgent cases however, we may be able to offer the translation of around 8,000 words within just 1 working day.
 Our Legal Translation Services
Contact Us
For more information on our translations, please contact a member of our team at  info@translationservices24.com or give us a call on +44 (0) 20 8677 3775.
Quote in 15 minutes!
Our dedicated team of experienced project managers and legal translators work hard in order to deliver the highest standards of translations and interpreting services. Whether it's a just small legal document or a larger project that you need translated, our expert translation team will issue an accurate quote within just 30 minutes!
Trusted By
Fast turnaround times!
With our knowledge and experience in providing legal translation services for solicitors as well as financial and law firms, we have come to understand that organisations within this specific sector often work under pressure and need a reliable vendor who can share that pressure and always deliver what's expected of them. Translation Services UK offers an impressive turnaround of up to 6,000 words within just 24 hours. We also have the capability to turnaround up to 20,000 words within 24 hours for most languages, depending on your project/documents. Our team of experienced and dedicated linguists and account managers always makes sure that the legal documents you need translated are accurate and delivered on time. Contact us today by email, contact form or telephone and get an estimate price quote in less than one hour!
We operate and provide legal translation and interpreting services in over 200 languages.
ALL translations are certified and accepted by the Courts, Home Office and analogous authorities in the UK.
Our translators are registered, qualified and fully abide by industry regulations.
Our interpreters are additionally CRB checked.
In addition we notarise and send documents for apostille certification for official usage outside of the UK.
Whether your area is Criminal, Commercial, Family or more specialist such as Copyright, Employee or even Banking Law, speak to our team to see how we can assist you.

Our Legal Translation Expertise
Our London agency is used across all boarders of the industry, servicing local firms and as well as operating in multicultural communities. We provide fast, accurate and reliable translation services in many key areas such as immigration and family law.
Similarly, we offer our services to some of the largest National and International law firms providing commercial law translation services to our regular clients. All of our translators combine their linguistic abilities with legal expertise within particular languages. Key importance is placed on differences in the practice of law and interpretation of words across countries but more importantly cultures.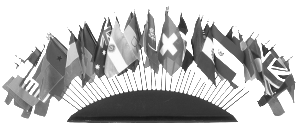 Legal Translation Services | 80-83 Long Lane, EC1A 9ET | London, UK