How are Language Translation Service Agencies Affected by Covid-19?
COVID-19 has undoubtedly led to significant implications in many industries. The world of work has transformed, with remote work becoming the new normal.
The COVID-19 pandemic made the in-person interaction as limited as possible. As a result, most businesses have adapted to providing online services, from networking to translation services providers. In fact, 55% of service providers experienced a drastic decline in business due to the pandemic.
Many businesses, including professional translation services, took every possible initiative to move their services online. However, they faced many challenges.
What are Professional Translation Service Agencies?
Translation services are those linguistic services that allow people to communicate to a broader audience with the help of a professional translator. Professional translation service providers come in various forms, including language translators, interpreters, and localisation experts. Each role plays a particular role in delivering your message to a diverse audience.

The Impact of COVID on the Translation Services Industry
To understand how the pandemic has influenced the language services industry, you must acknowledge how these businesses used to function before COVID-19. Before 2019, translation companies were not accustomed to working in remote settings and providing online services only.
Here are some positive and negative impacts of the COVID-19 pandemic on the translation services industry:
Operational Changes
During the pandemic, the demand for in-person interpreting services was seriously affected. It got drastically exchanged with a dire need to conduct online sessions. While the demand for virtual interpreting services seemed great initially, many professional translation services found it challenging to fulfil.
The translation services businesses had to take different approaches to switch their operations to remote. Professional translators, spokespeople, and interpreters had to learn how to provide their linguistic services virtually.
Some common changes in translation operations that now benefit the businesses include:
• The need for a website to navigate and provide services to the customers
• 24/7 translating and interpreting services
• Telecommunication
• Different formats to offer interpretation and translation services (videos, conference calls, cloud-based software)
Demand for Technology-Centric Solutions
Technology-focused applications in translation services were facing resistance before COVID-19. But with the prevalence of remote working, the demand for these programs increased dramatically.
The pandemic caused an inevitable rise in the use of digital technology due to social distancing and lockdowns. As a result, translation service providers worldwide have had to adapt to the new way of working.
Companies offering professional translation and interpreting services are now hugely operated remotely. Cloud-based applications and software are essential. The innovative tech-based language services solutions are:
• On-demand compatibility through a cloud-based system
• Language translation support in various formats such as telephone, telecommunication, telemedicine, video calls, and more
• Remote interpreting
Better Accessibility
One significant benefit of the remote shift for professional translation services is easy accessibility. Translation and interpretation services can be accessed from every smart device, be it a mobile phone, computer, or tablet. You can acquire such services from the comfort of your home.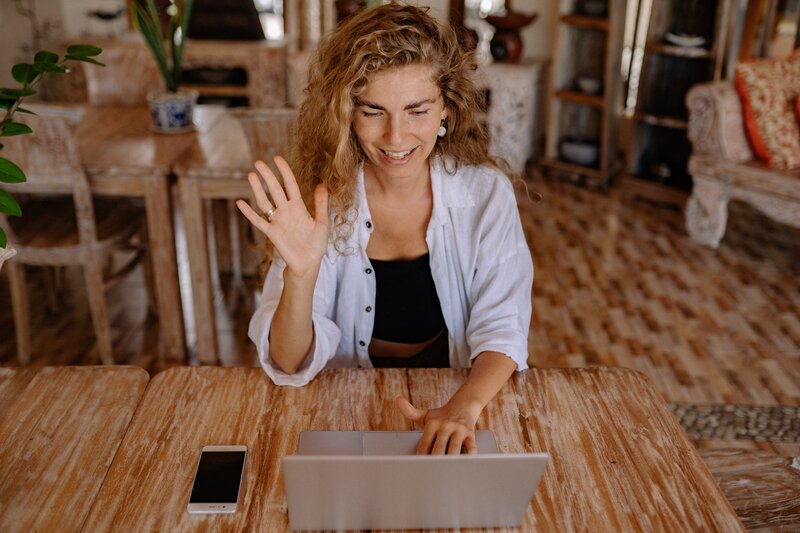 Not only that, but translators can also provide their services to many clients simultaneously.
Incredible Flexibility
Online translation services are highly flexible nowadays. There are no on-premises restrictions so that they can conduct virtual translation sessions through a wide range of smart devices. In addition, service providers and clients can choose the time for sessions as per their desire.
Remote translation services have become highly flexible, allowing you to avail them anytime and anywhere.
Revising the Quality Standards
The quality standard of certified translation services should be the foremost priority. But unfortunately, many translation services that didn't prepare for a remote work model struggled with maintaining their quality standards.
Companies like ours here at Language Reach have long prepared to offer remote interpreters on shorter notice and offer more competitive rates per hour in contrast to many agencies that only focus on more traditional interpreting models.
Which Sector of the Translation Service Industry is Thriving during the Pandemic?
The translation services industry reported a noticeable decline in the demand for their services during the height of the pandemic. Some of these affected sectors include education, travel, tourism, etc. However, the healthcare, pharmacy, banking, and entertainment industries have an increased demand for these services.
Organisations already offering virtual translation services, such as healthcare, finance, and entertainment sectors, are also doing well. These service providers have taken different approaches to maintain communication with their team, peers, and clients.
For example, the global audio and video calling platform, Zoom experienced a 3x value boost in its stock over the last year.
Therefore, many professional translation services are implementing remote working initiatives to thrive in this pandemic-affected world. These include:
• Work from home policy
• Hybrid work model
• Videoconferencing
• Online sessions
The Future of the Translation Services Industry
Adaptability, flexibility, and resilience are key factors for any professional translation service to succeed in this new normal.
The transition from in-person to remote has opened up new gates of inclusivity and engagement for the translation industry. Thus, these companies must benefit from this new normal and be more involved in adopting digital online platforms.
As globalisation escalates worldwide, businesses must translate their services in compliance with regional and global laws. Globalisation is the need of the hour, as it helps companies broaden their products and services and expand their customer base.
Expanding your services abroad can also amplify the demand for translation services post-COVID-19. The Industry Research reports that there will be a 19% expansion of the translation market.
It's easier to say that remote working and globalisation will most likely increase the demand for translation services.
The good thing is that offering virtual services is now more affordable, convenient, and attainable for providers and customers.
Conclusion
The COVID-19 pandemic may not be here forever, but it has impacted how translators and interpreters operate. Remote working, virtual sessions, and globalisation are some significant changes businesses have made during the pandemic.
Therefore, language service providers need to be adaptable, resilient, and responsive to meet the requirements of today's digital world in order to be successful and overcome these hard times we are living in.