What are the costs of professional translations and how to successfully manage them?
Launching your business in front of an overseas audience does not have to overstretch your budget. Managing translation costs by organising and incorporating them into a sensible business plan will enable you to develop a marketing strategy and cradle your investment. The scope for businesses of all sizes to attract a foreign audience has grown exponentially over the last decade. Today, even a locally based, small business with a website and a reliable logistics partner abroad has the potential to expand operations in other countries, something that only 10 or 15 years ago seemed risky and difficult even for large organisations.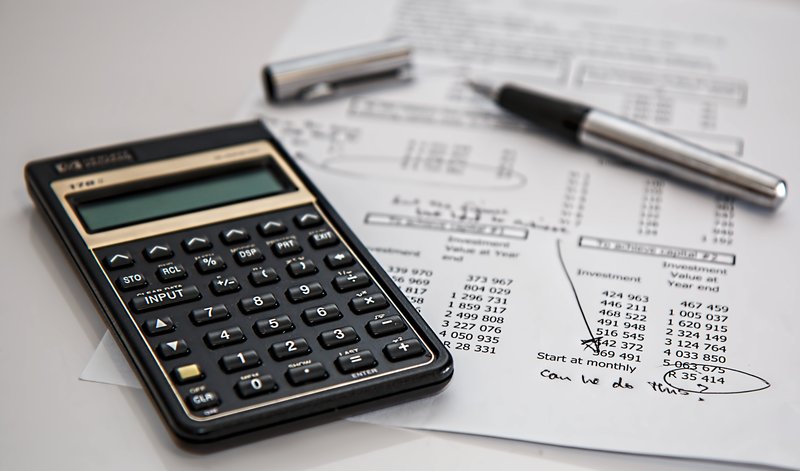 There are, of course, obstacles. You can't expect to cross-borders without meeting some form of resistance. Unfortunately, costs are usually involved too. One such cost is localising and translating marketing materials and web content into the native language of your target audience. Although English is spoken in many parts of the world, and you may have limited success marketing to foreign audiences in English, statistics reveal that over 52% of consumers whose English isn't a first language, prefer to buy goods from websites which are available in their native language. A report published by the BBC gives some useful tips for businesses expanding into foreign markets. The article tells the story of Arena Flowers, the first online florist in the UK. The small business is now blossoming in European markets including Holland, Germany, Belgium and France. When asked about website translation, managing director Will Wynne said:
"I think the language is a no-brainer. You're not going to have any success if you don't adapt to the local language. It's almost a matter of respect. If you think there's 60 million people in France and 80 million in Germany, and the idea that they would use our website if we didn't translate is probably a bit ambitious."
Essentially, your global customers deserve an immersive experience and its common courtesy to offer them content in their mother tongue. The sensible approach is to structure a marketing strategy that enables you to cradle your budget whilst you test the water.
Developing an overseas marketing strategy
Modern solutions for website translation help to make entering new markets affordable. Language translation agencies have contacts with local linguists who are experts not only in language translations, but also in marketing itself, thus reducing the potential for costly mistakes. Structuring a content strategy for a foreign audience also limits the amount of page content that requires translating. It is not always necessary to translate your entire website into a foreign language. Limit your project to the most relevant content. Reducing the number of products for foreign consumers may not fit your grand plan, but as a short-term solution it gives you the opportunity to test the market and determine whether your project is worthy of further investment or identify potential opportunities with other products and services.
The first step is to clarify your overall business aspirations and number your priorities. Once you align your to-do list with a cost sheet, it is easier to structure a content strategy on a month-by-month basis. How you structure your content will determine how many pages you need translating so consider your goals carefully; are you looking to raise product awareness, develop leads or establish a local sales team. Some of the leading language translation agencies can help you make decisions by narrowing the scope of your project and enabling you to focus on strategies that are more likely to be successful. For example, linguists with specialist knowledge of the target market can offer advice about local needs and the perceived consumer reaction to your product. There may also be legal regulations and local laws to consider.
Preparing website translations
It is not necessary to build a second website specifically to cater for a foreign audience. All you have to do is change the navigation within your existing website that keeps foreign audiences contained in a mini version of your website in their native language. You therefore have to decide what your most important pages are, namely; home page, about us, landing pages, selected product pages, FAQ's, delivery details and a path to the payment gateway and a translation agency specialising in website translation services and localisation will take it from there.
To save time and maintain your website in peak condition, there may also be certain functional elements you decide are not necessary or sections of pages that are not relevant. Leading language translation agencies provide three types of services for website translations; linguists with specialist marketing skills, machine translations and desktop publishing.
Machine translations help to dramatically cut the costs. For pages that do not require copy writing content, machine translations are a low-cost option which only requires touching up. Pages which require more attention will be predominantly translated by a machine and adapted accordingly using localisation or transcreation techniques to ensure the marketing copy appeals to your target audience.
Creating a sales funnel
The complexity of your sales funnel will have a major bearing on the cost of translating marketing materials. If your home-grown conversion path includes using various platforms and technologies, the likelihood is you will have to adapt your strategy to penetrate a foreign market. For example, to generate leads do you send out newsletters, offer downloads or eBooks, send offers by email or SMS or have a promotional video. This type of content will need translating, but if you don't have the budget to translate everything, you will need to restructure your sales funnel.
Deciding which sections of a website or sales funnel to sacrifice may be one of the hardest decisions you have to make. Selecting a handful of products or services as initial testers makes culling easier and the entire process less difficult to manage. Marketing specialists in your target location can help you identify which products are most likely to perform in a foreign market. This also enables you to estimate an appropriate budget that will deliver results without wasting any marketing spend. Localising product information increases your chances of persuading a foreign audience to invest in your brand. If you don't respect your audience enough to provide marketing content in their native language, you risk alienating your audience from the beginning.
Creating a marketing strategy sometimes means finding the right balance between business goals and how much you are willing to spend. Before jumping straight in, get a feel for the culture and mindset of your audience. You will not regret the experience of tentatively entering a market and learning about your audience as you move forward.
If you'd like to find out the accurate costs for translating your documents or materials, get in touch with us on info@translationservices24.com or +44 (0) 20 8677 3775 and one of our project managers will be more than happy to answer any questions that you might have and provide you with a translation quote.