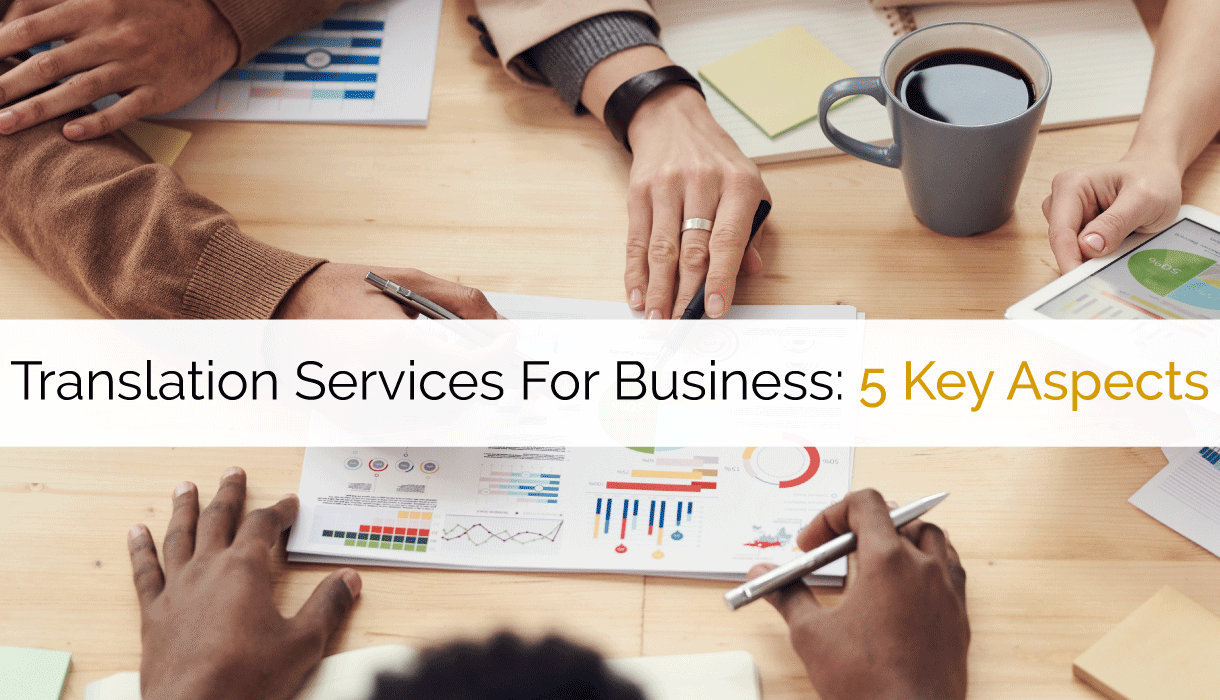 5 important aspects you need to carefully consider when choosing a translation services provider for your business.
Choosing a professional translation agency you'll be able to trust fully with converting your corporate documents and materials into another language is almost like choosing a tailor. Often, it's a life-long relationship. With time, the translation agency starts to really understand your company's style, preferred tone, what you're trying to achieve with the content and the general purpose of translating your documents.
In many cases, and we're lucky enough to know this first-hand, the agency will also be able to fully understand your target audience, and as a result, advice in regard to any linguistic and cultural challenges you should be aware of or changes to consider when approaching the foreign market. Apart from these benefits, of course, there are also more tangible ones, such as, for example, discounts on word repetitions and a built-up translation memory, both of which can be very friendly to your budget.
Nonetheless, choosing a translation agency to work with in the first place can be a challenging task, especially if you have not worked with one previously. With hundreds of potential language providers, how should you go about selecting the most suitable one for your particular needs?
To help you with this challenge, we've prepared a short list of the most important aspects and key factors to consider during the process.
Native linguists
Choosing an agency that works with native linguists can be an extremely beneficial aspect to your company. Although the improvements in machine translations over the last decade or so are noticeable, they are still nowhere near matching the accuracy and reliability of a professional, native translator.
When approaching new, foreign markets, socio-demographic and cultural aspects can be absolutely key and affect your brand directly. By working with an agency which uses native linguists, you can rest assured that any nuances will be pick up and adjusted accordingly in order to match your target audience's expectations and be suitable for the chosen market. As a result, your company's image will not suffer from any mistranslations, mishaps or inappropriate messages as they will be eliminated during the translation process.

Sector expertise
If you work within a professional sector, you're probably fully aware that it's full of very specific terms, jargon or terminology. Whether it's marketing, legal, medical or even the financial sector – each of these would have language understood only by people directly involved within it.
This is also the case when it comes to professional translators.
When choosing a translation agency to work with, ensure that it is able to provide linguists, who are not only native speakers of the target language, but who also have a first-hand experience within your particular business sector.
Responsiveness
More often than not, the translation of your documents or materials will have a specific deadline set. Often, a very short one, too. In business, time is money – and so an agency which isn't responsive can unfortunately cause a chain reaction where your other projects must be delayed or postponed, consequently affecting your sales and revenue. When selecting an agency from a strictly business point of view, it is therefore essential that they are responsive and easy to get hold of.
Past clients
One of the most direct ways of determining whether a translation agency might be a good potential fit for your organisation and particular language requirements, is simply looking at the list of their past clients.
Are they trusted by global brands? Have they the experience of working with large organisations? Have they worked with companies from your corporate sector? By answering these questions, you'll be able to tell whether the provider of your choice might be able to meet your requirements.

Range of services
Although you may at first only require simple text translations, as your company and international operations grow, you may at some point in the future also need a different language service to meet your market's demand. We've seen it here first-hand at TS24 – some of our long-term clients started as UK based SMEs with operations in one or two foreign markets, and with time, grew to much larger size. With time, the demand for services other than certified translation, such as interpreting, localisation or even multilingual voice over or copywriting services followed. Luckily, we are able to provide a wide range of services.
Conclusion
As you can see, choosing the best translation agency for your needs can be a truly challenging task and depend on a number of different factors. Nonetheless, we hope that this short guide will help you during the process.
And remember, you can always check just how responsive we are by emailing us directly on info@translationservices24.com