Why I LOVE working as a professional translator
Valentines are generally associated with the ones we love. The sale numbers of flowers and heart-shaped chocolates go through the roof today.
But as I sat down to translate yet another document this morning, perhaps somewhat affected by the sentiment of valentines, I thought to myself, "Wow, I genuinely love my job!"
Although this statement might not sound so unbelievable to many, you should know that it is often the very last thing professional translators think about their job.
With tight deadlines, high-pressure, difficult projects (and clients), long hours and everything in between, being a translator is a rather hard profession to be in.
Nonetheless, today is special. Today, love is in the air. And so I decided to focus on the positives, and write about the reasons why I LOVE working as professional translator.
My love of languages
I love languages. It's perhaps the main reason why I became a professional translator in the first place. Different projects, documents and campaigns allow me to continuously expand my knowledge, and linguistic skills and explore/understand the subtle differences between languages, as well as their native cultures.
The challenge
Complaining about tight deadlines and difficult projects is something the majority of translators have a vast experience in, however, deep down, we love a good challenge.
The feeling we get after delivering a demanding project the client thought couldn't be done on time is exhilarating!
Creativity
Many people believe that translation is a boring industry, where we simply convert words with their foreign equivalents.
Okay, it's true in some cases.
Nonetheless, from time to time we are lucky enough to come across an exciting project that requires our creative flare to shine! This is especially true for those who specialise in translations for the marketing/PR sector and where transcreation is key.
Variety
No two projects are the same and no two translations are identical. The variety of projects and content I translate keeps me on my toes.
From legal documents, and certificates to international marketing campaigns or digital content – being able to work with such a wide range of materials ensures that working as a translator can be exciting! Sometimes.
Flexibility
As most translators, I am my own boss. I decide where and when to work, how many projects to take on and even the agencies I want to partner with.
In fact, the flexibility that comes with working as a professional translator is perhaps one of the best aspects of the job!
Being able to work from practically anywhere in the world that has internet access means that I can simply pack up and 'leave' for a couple of weeks in order to change the scenery. I absolutely adore this part of the job!
Seeing my work in real life
Majority of the content I translate is used internally within companies. From documents to reports and internal communications.
However, from time to time I am fortunate enough to work on a project for large organisations that intend to use the translations on their website, products or marketing campaigns.
Being able to see my work 'in real-life', for example on a product in a store or somewhere on a billboard is a truly amazing and rewarding feeling. 'Yup, that's me!'
As you can see, being a professional translator comes with some truly amazing benefits! Work flexibility, exciting projects and satisfaction of seeing your work 'in the wild' are just some of these aspects and reasons why I absolutely love working as a translator. What are yours?
About the Author
Translation Services 24 (TS24) is a professional London translation agency offering expert services in over 200 languages. We work with clients in all corporate and public industries and specialise in sector-specific linguistic solutions. With over a decade of experience in the industry, 15+ million words converted every year and 100,000+ projects completed, TS24 is a leading provider of expert translations and interpretation services and an officially certified member of the ATC. Contact TS24 here.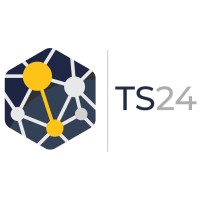 Follow Translation Services 24 on Social Media