Finding Translation Services For Your Business in 5 steps
The market size for the US translation service industry has grown from $6.28 billion in 2012 to $9.09 billion in 2022. On a global scale, the sector doubled in size in the past decade.
With the rise in the number of translation services, choosing the best service for your needs is becoming more complicated. What do you look for in a translation service? More importantly, how do you work with them to fulfil your needs? Let's take a deeper look into this.
Here are five steps to help you find the best translation services for your business:
Search for Certified Translation Service Agency
Narrow Down Your Options
Select a Translation Service
Communicate with the Translation Provider
Continue Working with The Provider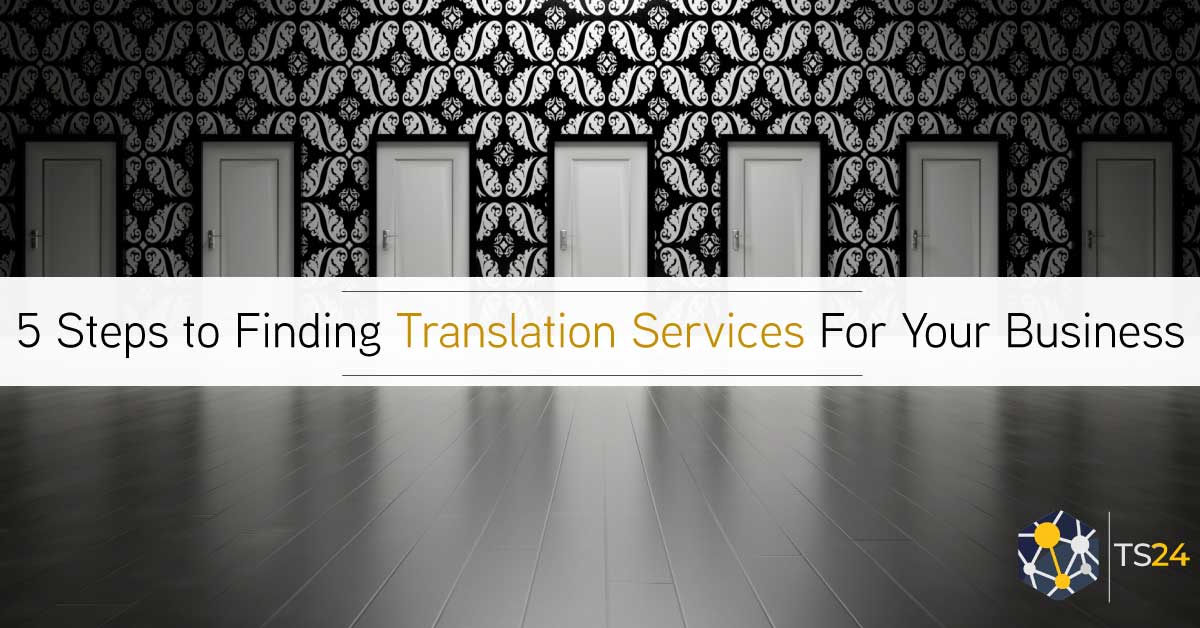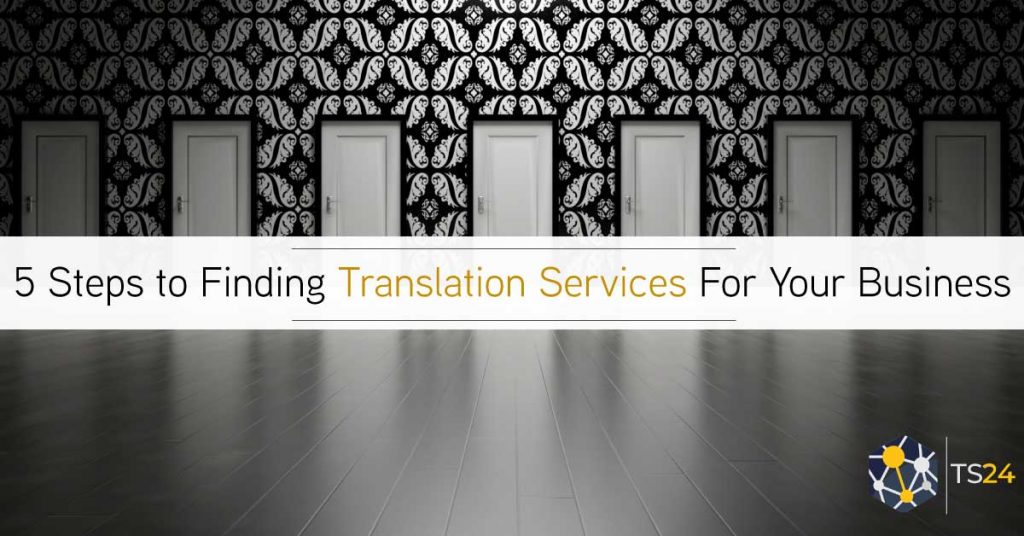 So, you want to expand your business to a new country. Or you might want to localise your website for different audiences or bring foreign employees and clients on board.
All these initiatives require the assistance of a reliable translation service partner. Follow these steps to find a solution for your needs.
Step 1: Search for Translation Service Provider
First things first, you need to know your options. A quick Google search can help you find translation services in your area. If you don't mind remote services, you're spoilt for choice even more.
You can also get recommendations from fellow companies or individuals who have already used the services of a translation company they're happy with. Another option is to check third-party review sites or Google My Business reviews to find top-ranking translation services.
Step 2: Narrow Down Your Options
 Let's say you've found five to ten services you like at first glance. It's time to narrow your options. Consider these factors to shortlist translation services.
Industry Knowledge: Unless your work involves simple translation, you need a service that specialises in your industry, especially for legal and medical translations. Industry experts will better understand the terminology, jargon, and nuance of your relevant field.
Reputation: How well does the translation service fare on online reviews? Ask for testimonials and past client case studies to learn more about a translation service's reputation.
Localisation Capability: If you need a translation service for your global expansion initiatives, choose one with localisation expertise. The translators should be able to do more than just translate content. They should also translate context, keeping the readers' cultural differences, nuances, linguistic preferences, slang, and local colloquialism in mind.
Quality Assurance: To learn about a company's quality assurance practices, you must contact them. Ask about their quality policy and proofreading procedures. Do they keep internal records? How do they communicate with clients? Do they have internal audits and a problem-resolution strategy? It's essential to know all these details before choosing a company.
Step 3: Select Translation Services
Choose translation services that check all of your boxes. Now, you're ready to set the following:
Rates: Although you can consider your budget when choosing a translation company, most services in the industry have similar rates. Often, prices that are too good to be true are red flags. Settle the translation rates with your chosen company depending on the project's complexity and size.
Delivery Times: Do you need real-time translation? If yes, communicate this with the company. Alternatively, curate a delivery schedule with them to ensure you get your technical documents or marketing material right when you need them.
Translation Process: Will the service assign a translator or team to you? Will you get new translators every time? Ask questions about the provider's translation process to determine if it fits your criteria.
Step 4: Communicate with the Translation Provider
When communicating with your translation partner, provide them with sufficient context. For example, if you're creating marketing material, let them know about the following:
Audience
Tone
Content type
Mediums where the content will be shared
Also, give them the original source text to translate. If you have already run the original content through AI tools or machine translation, the text would have lost its accuracy.
One way to simplify things for all parties involved is to create a style guide. It should include:
Spelling and grammar choices
Capitalisation rules
Punctuation rules
Translation tone or voice
Many businesses prefer making their own style guides, especially if they have online blogs or social media accounts. A personal style guide ensures consistency across all posted content.
Alternatively, you can use a published guide like the Associated Press Stylebook. The choice is up to you.
Step 5: Continue Working with Them
Finding certified translation services for your business can be tedious. So, don't let go of an excellent agency when you find one.
Create a long-term relationship with the provider. It will cut down the time and effort required for future projects. You can also create a team of preferred translators who have become familiar with your business objectives and content style over time. Prioritise them for future projects to save time and energy.
AI vs. Human Translators: Which is More Reliable?
As AI translations become commonplace, businesses increasingly wonder if they can rely on AI translators rather than human services. While AI might work for simple everyday translations, you shouldn't use machine translators for technical documents or important global marketing material, which requires a deeper understanding of the country's culture.
AI works on a straightforward model, where it translates words from one language to another. It doesn't account for feelings, idioms, colloquialisms, or slang.
Likewise, it doesn't understand the context. On the other hand, a human translator has the ability to look beyond words and understand the underlying meaning of your content.
Businesses planning to appeal to foreign customers with their marketing material should especially avoid AI translators. Native speakers are quick to recognise machine translations since they sound "off."
A good translation service should be accurate, localisation-friendly, efficient, and cost-effective. It can help you bring your business initiatives to life and expand your brand reach across borders.
Look for timely delivery, familiarity with industrial jargon, localisation capabilities, and past client reviews to select a translation service. Once you've found a solution, communicate with them efficiently. Provide them with the context and other information they need to convey your message to your target audience in the languages they speak. Most importantly, create a style guide or glossary to keep translations consistent.
About TS24
Translation Services 24 (TS24) is a professional translation agency offering expert services in over 200 languages. We work with clients in all corporate and public industries and specialise in sector-specific linguistic solutions. With over a decade of experience in the industry, 15+ million words converted every year and 100,000+ projects completed, TS24 is a leading provider of expert translations and interpretation services and an officially certified member of the ATC. Contact TS24 here. You can also read all of our recent articles here.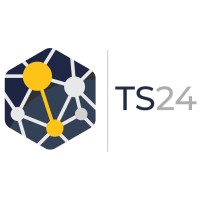 Follow Translation Services 24 on Social Media