How To Find the Best Translation Agency
Professional translation is a truly fast-developing industry. From improvements in technology and software, the rise of Artificial Intelligence, globalisation, and growth in demand for streamlined & video translations – translation agencies (LSPs) in 2023 must not only stay up to date with all developments within their sector but in order to also remain competitive within a highly saturated market, must also be driven by expertise and innovative solutions, which in turn allow them to stay ahead of their competitors.
From the customer's point of view, often, choosing the best translation provider for your or your company's needs can be a challenging task. To help you in the process, together with our translation experts, we've prepared a guide with factors you should carefully consider when looking for a reliable and established translation agency to convert your content into another language.
How to Choose the Best Translation Agency – 5 Points to Consider
To keep things simple, we've focused on the top 5 factors our experts think are crucial and must be considered when choosing a translation agency in 2023. And these are:
Sector Expertise
Combining Human & AI
Translation Memory
Secure & Streamlined Portal
Wide Range of  Services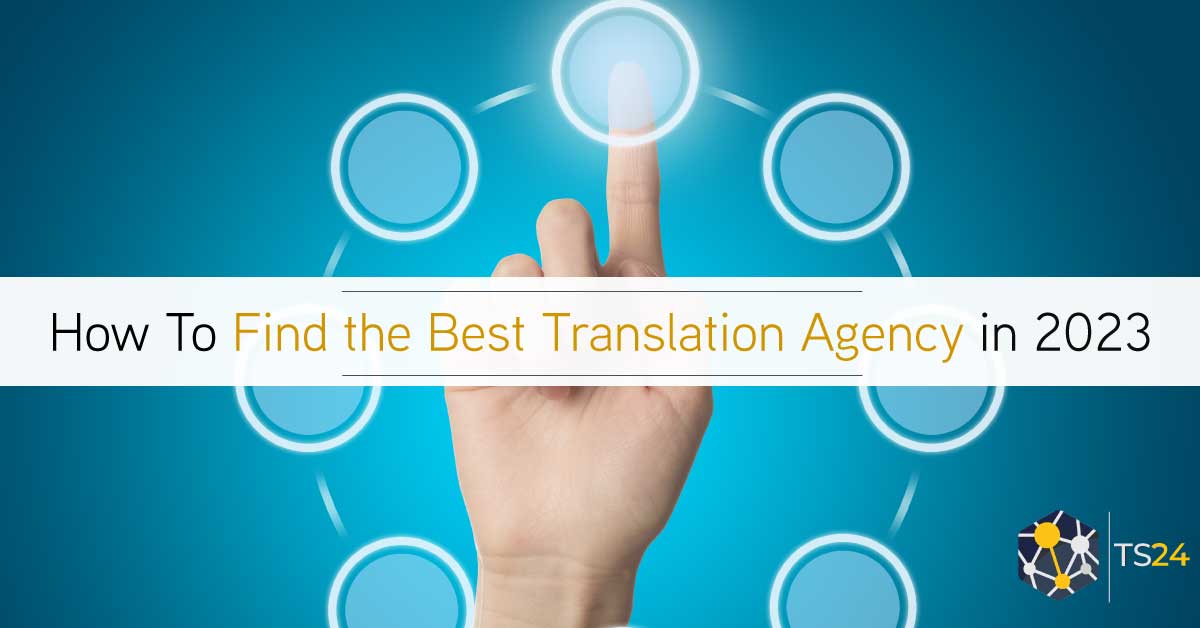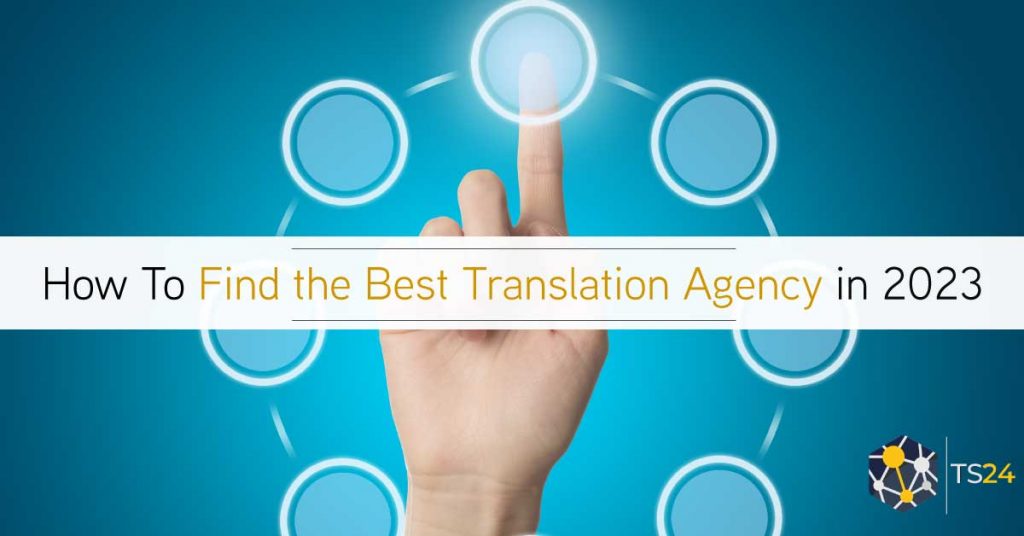 Sector Expertise
Sector expertise is one of the key elements you should consider when looking for a new translation provider, especially if you require translations for business/corporate use.
No industry is the same. So, translating legal documents requires an entirely different set of skills & expertise than, for example, translating marketing materials. Jargon, target audience, and content type – can all play an essential role here.
Consequently, in order to ensure that your company's message is translated accurately, you need to choose an agency that specialises in translations for your particular industry and understands your company's specific terminology.
Whether it's legal, financial, marketing, medical or any other sector that you work in, finding a provider that is able to showcase their expertise in your niche is an essential part of the translation process that will, as a result, encourage your company's growth on the international markets.
Combining Human Translators & AI Technology
There is no denying that the translation industry is changing very rapidly. With the developments in technology & Artificial Intelligence, translation projects that, even 5 years ago, would take several days can now be completed much, much quicker.
Given the rapid pace of these advancements, a clear indicator that your chosen translation agency is an industry leader can be the use of AI translations combined with expert human translators.
By combining AI and human translations, when necessary, translation agencies can deliver your projects much quicker and usually at a lower cost without affecting their reliability and accuracy. Experts, however, generally do not recommend the use of AI translations for business materials; nonetheless, if the provider of your choice offers them, it's an indicator of their advancements.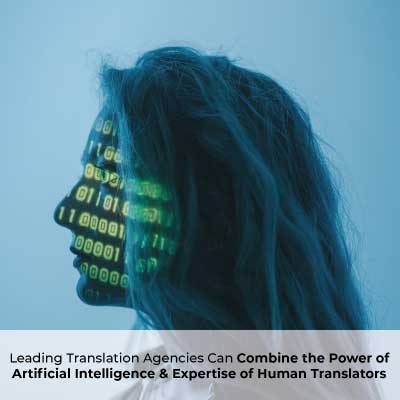 Translation Memory
Generally, when companies look for a new translation agency to work with, they have a long-term partnership in mind.
Usually, the longer your company works with one translation provider, the more reliable, faster and more accurate the translations will be. Your provider will better understand your preferred tone, linguistic style and target audience. All of these factors will affect how consistent your translated content is across all channels.
Another great benefit of working with professional translation agencies is their use of Translations memory (TM).
A translation Memory (TM) is precisely what you think it might be – the agency will collect your past translations, and their systems will be able to recognise whether you've translated similar content in the past, lowering the costs & applying your preferred style/tone to the new translations in different languages, ensuring high consistency and helping you keep your brand message consistent throughout global markets.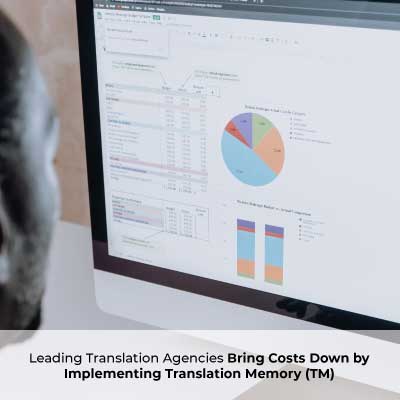 Secure & Streamlined Portal
In today's highly digitalised world, confidentiality, security and fast streamlined processes play essential roles within the professional business sector.
As a result, the translation agency you want to partner with should be able to demonstrate that they take these aspects seriously within their processes & are able to accommodate your requests with ease.
Some of the leading translation providers in the United Kingdom will be able to offer custom-built, dedicated systems, which will allow you to streamline all of your translations and other language services securely, access documents directly and request new quotes – all within one secure system.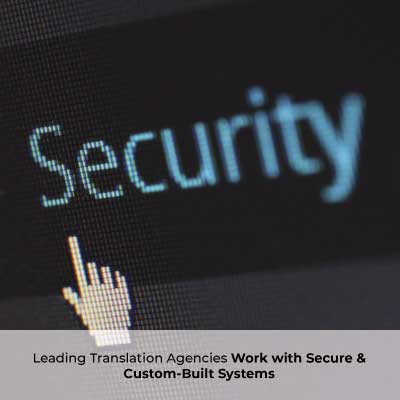 Wide range of services & languages
Working directly with a translation agency should be beneficial to your business or organisation in the long run.
From stylistic and language preferences to cheaper costs for obtaining certified translation services due to an established translation memory and a streamlined account – the longer you work with one provider, the greater these benefits become.
Nonetheless, if the agency you approach only covers a limited number of languages and services, these benefits might not be as apparent.
Consequently, when deciding on which translation company you should work with, make sure that they offer an extensive array of languages and services.
For example, even if you don't require interpretation services or transcreation or don't need your content translated into several languages at the moment, as your company grows internationally, it may be something that you will need in the future to reach broader markets.
If your language service provider (LSP) is able to cover a wide range of services, languages and dialects, you will be able to acquire all your linguistic needs in one place, making it much easier, faster and budget-friendly.
Quick Summary
As you can see, finding the right translation services for your business can be a difficult, challenging and time-consuming task. Making sure that the provider (LSP) of your choice is able to accommodate not only your current requirements but also any needs that might arise in the future is vital.
Linguistic expertise when making a choice is truly significant, but the agency's experience in translating content within your particular sector is also essential.
Lastly, the agency's internal processes, security measures, custom-built systems and streamlined quoting procedures must also be on your list of factors to pay close attention to. They not only indicate the LSP's innovative approach but can also directly affect how easy and secure it actually is to work with the provider you choose.
Your search for the best translation agency ends here!
Searching for a translation partner is time-consuming. Fortunately, TS24 is considered one of the best translation agencies in the United Kingdom, with an average review score of 4.9 out of 5. If you're looking for a certified translation agency with access to the UK's largest network of translators to cover your language requirements, TS24 is your go-to provider!
About TS24
Translation Services 24 (TS24) is a leading London-based translation agency offering expert services in over 200 languages. We work with clients in all corporate and public industries and specialise in sector-specific linguistic solutions. With over a decade of experience in the industry, 15+ million words converted every year and 100,000+ projects completed, TS24 is a leading provider of translation services and an officially certified member of the ATC. Learn more About Us or Contact TS24 now. You can also read all of our recent articles here.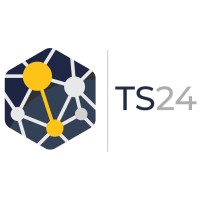 Follow Translation Services 24 on Social Media