Languages translated most frequently in 2022
The UK has faced an extremely turbulent year, with the implications of Brexit still being felt across most corporate industries, as well as difficulties encountered by companies in the import/export sector due to the Covid-19 pandemic. The political and economic situation in the UK is far from ideal, and the effects of these events are still being felt today.
Surprisingly, however, a constantly growing number of businesses and organisations still decided to approach the international markets. This allows them to reach multilingual audiences with their products and services.
In 2022, campaigns tailored specifically to local audiences became the industry standard. Today, the 'one-fits-all' approach, where a single campaign was distributed across all target markets, regardless of its language and culture, is considered incredibly outdated. Now, business owners and organisations understand, that to approach the target audience successfully, they must do so in their native language and take into account their particular cultural differences.
As a result, working with a professional translation agency, such as TS24, has become an inseparable part of the international business environment. We are in a position fortunate enough to provide translations and interpretation services to clients from practically all corporate/business industries, and as a result, see the trends and nuisances within these sectors regarding the demand for language services.
To provide you with expert insight, TS24 decided to take a closer look at our primary data to see, which particular languages were in the most demand in 2022. In addition, we'll compare these statistics with UK's main trading partners on the international stage to see, if the correlation exists.
6 Most Translated Languages in 2022
German
French
Mandarin
Spanish
Italian
Arabic
*Languages paired with English


1. German
In 2022, German was the most frequently translated language in the United Kingdom according to our primary data. Looking at the UK import/export numbers, this makes perfect sense. According to Trading Economics, Germany was UK's second largest export partner, right after the United States. Additionally, Switzerland where German is also a predominant language is in the top 10 import/export partners, with a total value of exports over $46B (£35B).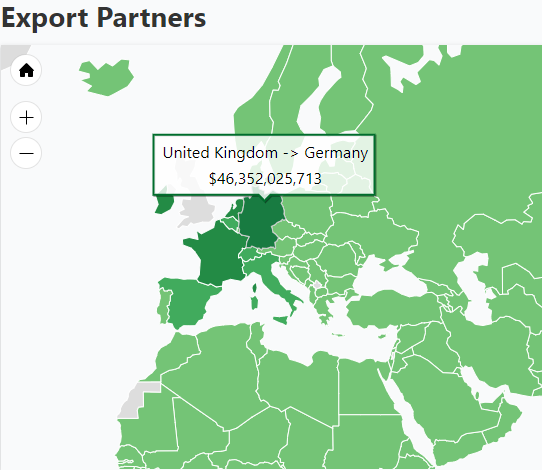 2. French
Traditionally, France has always been one of the UK's main import-export partners and this shows in the French language translation demand in 2022. Both UK companies exporting into the French-speaking markets as well as French organisations expanding into the UK created a significant demand for French translation services. UK's total export into the French market was around $30B (£24B), approximately 5.9% of the country's total exports. Importantly, French is spoken natively not only in France itself but also several other countries such as Belgium, Canada, the Caribbean and parts of Africa. With over 220 million speakers worldwide, the demand for French translations was extremely high in 2022.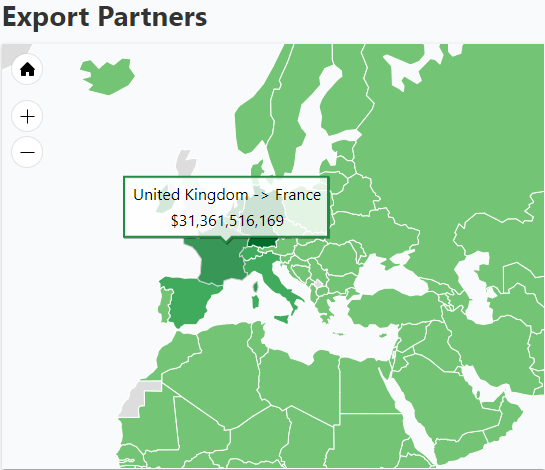 3. Mandarin
China, the world's second-largest economy grew faster than expected in 2022, and this was reflected in the demand we saw for professional Mandarin/Cantonese translations. Despite Covid-19 restrictions, China remains one of the UK's key business partners, with a total country's export of almost 5%. This totals over $30B (£24B) The demand for Chinese translation services has been constantly growing, and we believe this trend will continue in 2023.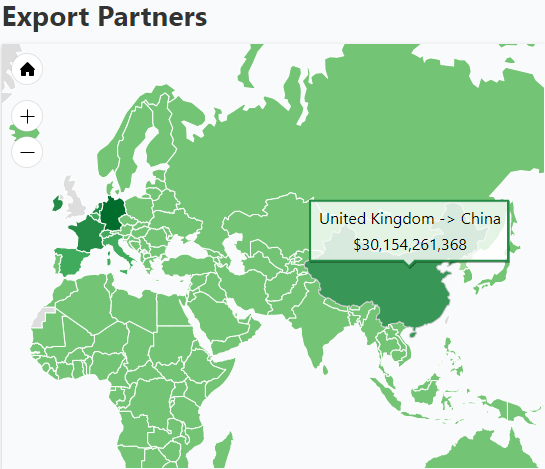 4. Spanish
With 2.5% of the total UK's export value ($13B or £10B), Spain remains one of the most significant business partners in 2022. With over 400 million speakers and as an official language in 20+ countries, Spanish is one of the most widely spoken languages in the world. As a result, the demand for professional translations from and into Spanish was high in 2022.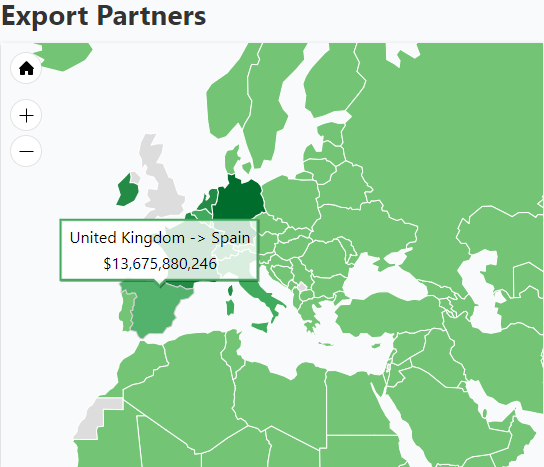 5. Italian
Italy has been one of the main UK export partners for several years now, so no wonder that the demand for Italian translations was again extremely high. With over $12.5B worth of exports to Italy, UK-based businesses required the translation of this language on regular basis. It is expected that in 2023 the demand for professional translation to/from Italian will continue to increase.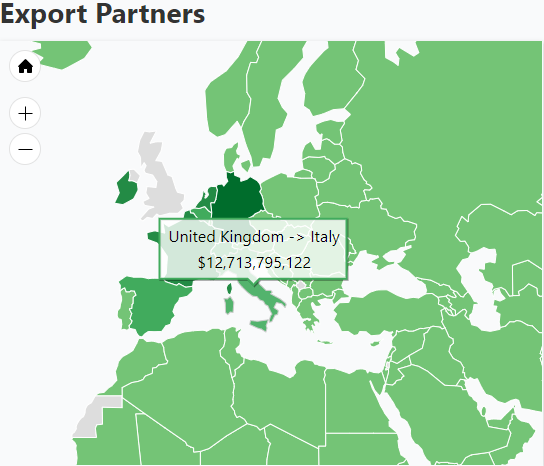 6. Arabic
A majority of the most translated languages in the United Kingdom are aimed at the European markets. Arabic, apart from Mandarin, is the only non-European language to make the top 6 list in 2022. With total exports to Arabic-speaking countries such as EUA or Saudi Arabia over $10B (£7B), UK-based businesses and organisations seek to translate their documents and localise content on a very regular basis.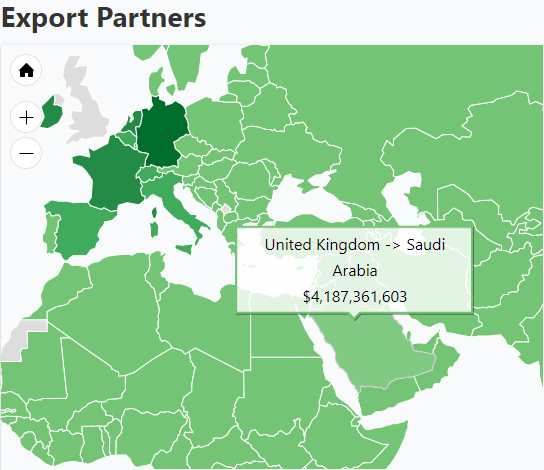 Which languages will be in demand in 2023?
Taking a closer look at our primary data, it's clear to see that the demand for some languages, which were slightly less popular in the years prior, is growing rapidly. For example, Central European markets such as Poland are quickly becoming visible on the radar of UK business owners. With a relatively good GDP & political situation, Poland is expected to become a more significant import/export partner for the UK, which will consequently create high demand for translations. The country's location also plays a significant role in its business appeal. As described by the UK Department for International Trade: "Located at the crossroads of European trade and transport routes, Poland is a good entry point for UK companies to other Central and Eastern European (CEE) countries as well as emerging markets further east."
Let's wrap up…
As the global economy continues to recover and business owners become more aware of the importance of tailoring their approach to different markets, the demand for certified translation services is expected to rise in step with the UK's import and export numbers.
As international trade begins to pick up again in 2023, the demand for translation services will grow even further, providing a huge opportunity for language service providers. By using the latest translation technologies and a deep understanding of the local culture, language service providers can help businesses overcome linguistic and cultural barriers, allowing them to access new and exciting markets. This will not only help businesses to expand but will also drive the growth of the UK economy as a whole.
By translating their websites, documents, papers and other materials companies can make their products, services, and content accessible to a wider international & multilingual audience and reach potential customers in new markets, expanding their customer base. By providing localized content, companies can also create a more personalized experience for their customers, which can lead to increased sales and customer loyalty.
Data: https://globaledge.msu.edu/countries/united-kingdom/tradestats