Looking for a translation agency? Here's what you must consider
Due to globalisation, developments in technology, migration and international business expansion, the translation sector today is one of the fastest developing industries. Nowadays, it is easier than ever for businesses and organisations to approach foreign markets with their products and services and what even 10 or 15 years ago seemed impossible, today is a reality.
Nevertheless, before a business successfully expands into a foreign market, it must ensure that it will be able to effectively communicate with its target audience. In fact, a study revealed that over 90% of customers feel more inclined to buy if the information about a product/service is provided in their native language, and 60% of foreign customers never purchase goods if the information is only available in English!
In order to do just that, a business needs to translate not only their website, but also their marketing and legal material into the native language of the target market they intend to address. As easy as it may sound, there is a number of obstacles and factors you must consider when choosing the right translation services for you. In fact, even some of the largest organisations in the world have failed to professionally and accurately put their message across within a foreign environment.
Managing a business translations project, especially if you do not have any previous first-hand experience, can be a stressful, time-consuming and demanding situation. Nevertheless, if you choose the right translation company for the job, you'll be able to rest assured that your documents will be translated accurately and reliably, and that the process will be completed smoothly and delivered on time.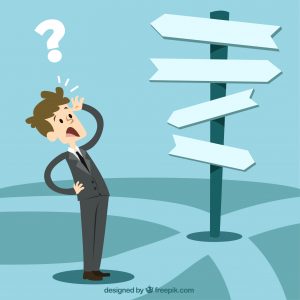 Choosing the best translation agency for the job can nonetheless be a challenging decision. Here are a few things to pay close attention to when making the decision and choose a TSP (translation service provider).
Industry specific experts
One of the most important aspects when choosing a translation agency is the sector-specific knowledge they can offer. Whether it's legal, marketing, website or the technical sector, a professional translation agency should be able to offer a linguist who isn't only a native speaker of your target language, but also has a first-hand experience within your particular business area. This will assure that any sector specific language or jargon will be translated reliably.
Privacy
In business, privacy plays a key role. Legal documents such as contracts or proposals are extremely sensitive and must be kept confidential. A translation agency should always respect this and be able to sign a Non-Disclosure agreement (NDA) when requested, to ensure high confidentiality of your documents.
Turnaround times
In business, fast turnaround times are often a priority. An experienced translation company will always be able to accommodate you with an estimated delivery time before the project begins. Nevertheless, it's important to remember that quality takes time and so if something is too good to be true, it most likely is. It's always a good idea to ask your translation agency whether the quality will be affected by fast turnaround times.
Dedicated translation manager
If a TSP is a professional company, they will understand that a dedicated account manager should always be assigned to you and your projects. Assigning a dedicated account manager who understands your content and requirements thoroughly will ensure that your needs will always be met and that your material will be translated to the highest possible standard. In simple terms, they'll get to know you, your content and expectations for any future references.
Human linguists
Today, the machine translations are often the first choice for business owners, especially within the SME sector, due to their quick turnaround times and low costs. Nevertheless, in the long run, they can do much more harm than good and in some cases seriously damage your brand. When approaching a translation company for the first time, ensure to request a translation service by a human translator, especially if you're translating your marketing material or website. This will ensure not only accurate translation especially for your target audience, but also careful localisation to ensure that your material and documents are appropriate and fully suitable for the market you wish to enter.
They ask questions
Every project is different and a professional translation agency knows this. Each client should always be approached from an individual angle and with a translation service tailored specifically to their requirements. When working with a translation agency for the first time, take it as a good sign if the account manager asks you questions regarding your content, for example, what is the intended purpose of it, e.g. website, leaflet etc. or if they ask whether you have worked with a translation company previously and if so, why were you unhappy with the translations.
As you can see, choosing the right translation service provider can be a very challenging task. Before making a final decision, ensure that the agency covers some, if not, all of the requirements from our list. Here, at Translation Services 24 we do indeed ensure that all of the above elements are met, so if you're looking for a reliable and professional translation agency, you're in the right place!