Fastest growing economies 2020
As today professional translation and language services are at the very forefront of international business, our agency works with several companies and organisations which prepare to venture into foreign markets. In a globalised world, where consumers favour campaigns tailored specifically for them, working directly with an expert translation agency can be the difference between an international success, and a spectacular failure.
TL;DR
Fastest growing economies in 2020
Ethiopia
Rwanda
India
Bangladesh
Myanmar
Cote d'Ivore
Laos
Cambodia


Fastest growing economies – 2020 predictions
Expanding your operations globally is an exciting, yet at the same time, extremely challenging task. Nonetheless, with today's developments in technology and widely available internet, some businesses can thrive within international environments with multi-cultural and multilingual communities.
A recent study by the International Monetary Fund (IMF) states that after a strong growth in 2017 and 2018, the global economic growth has slowed down in the second half of 2019 from 3.6% to 3.3%, reflecting a confluence of factors which directly affect the world's largest economies.
In 2020 however, the global economic growth is projected to return to the 3.6% figure, allowing investors and international businesses to be slightly more confident about their international expansion plans.
Still, although the general outlook is somewhat optimistic, it is essential for businesses planning to venture overseas in 2020 to take a closer look at the best performing economies, as this will allow the business owners not only to choose a fast growing economy, but also a market, which has demand for their specific products or services and a relatively low competition within their corporate niche.
As an international translation agency, we work with experts in numerous countries, including those countries predicted to have the fastest economic growth in 2020. It is essential to remember however, that although these economies are predicted to have the fastest growth, they may not actually be the largest or most develop economies. In fact, some of these countries unfortunately suffer from things such as high-income inequality, low levels of per capita GDP, widespread corruption or political instability.
In this article, we're taking a closer look at the 10 countries which both the World Bank as well as the IMF forecast to be the fastest growing economies in 2020.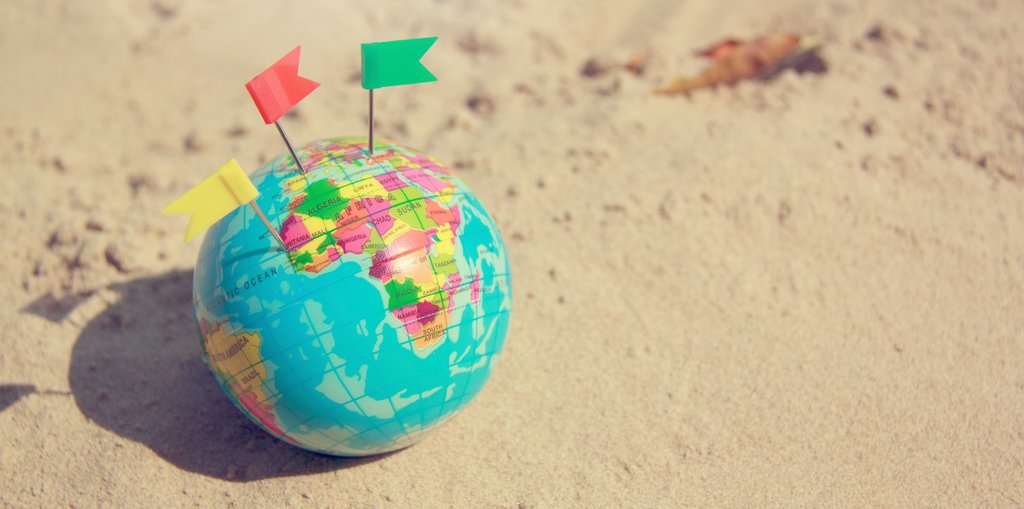 Ethiopia
GDP Growth – 2020 – 7.9%
GDP Growth – 2023 – 6.7%
Ethiopia is currently the second most populous country and Africa. It is a one-party state with a planned economy. Before 2016, the GDP grew at an annual rate of around 10%. Although more than 70% of the country's population is still employed within the agricultural sector, services have recently exceeded agriculture as the main GDP source in the country. Although under the Ethiopian constitution, the government owns all land and only provides tenants with long-term leases, it is at the same time immensely involved in growing the economy with ongoing infrastructural projects such as power production, roads and rail networks as well as airports. The country's economic growth is predicted between 7.9% in 2020 and 6.7% in 2023.
Rwanda
GDP Growth – 2020 – 7.6%
GDP Growth – 2023 – 7.8%
More than 60% of Rwanda's export earnings come from agriculture. The remaining 40% come from tourism, tea & coffee as well as minerals, which are Rwanda's primary sources of exchange. Unfortunately, the country's food production often isn't able to keep up with the demand, despite a fertile ecosystem, requiring food imports as a result.
Nonetheless, over the last 10 years, Rwanda's growth exceeded expectations. Due to economic developments and programs aimed at reducing poverty Rwanda is today one of the fastest-growing economies in East Africa. Currently, the government is finalising a National Strategy for Transformation, which focuses on economic, social and governance transformation. When it comes to Rwanda's export partners – Kenya, Democratic Republic of Congo, China, Malaysia as well as the United States are the country's chief partners.
India
GDP Growth – 2020 – 7.3%
GDP Growth – 2023 – 7.2%
India has been one of the fastest developing countries in the world for a number of years, and this won't change in 2020. The country's diverse economy, which benefits from its large English-speaking population, is composed of several different sectors such as agriculture, handcrafts as well as a wide range of modern industries and services, which account for almost 70% of the country's output, being a major source of economic growth. In fact, India is today one of the key exporters of IT, business and software services as well as employees. Since the late 90s, Indian's economy has been steadily growing around the 7% mark.
The country's economic growth is expected to remain stable in 2020.  Projected government spending is likely to support the growth, which is predicted to be at a robust 7.3%.
Bangladesh
GDP Growth – 2020 – 7.2%
GDP Growth – 2023 – 7.0%
Historical data shows, that despite a number of serious internal problems such as corruption, slow reforms, poor infrastructure and periods of political instability, Bangladesh has still managed to grow at roughly 5%-6% since 2006. Although almost 50% of the country's population is employed in the agriculture sector, more than half of its GDP is generated through services. 80% of Bangladesh's exports come from the Garments sector, which is an obvious backbone of the country, which continuous to grow steadily.
In 2020 the country's economy is predicted to grow at a steady, robust rate. Private spending should also continue to increase due to strong government consumption and investments. Nonetheless, risks of natural disasters and a struggling banking system can potentially hinder growth prospects. Experts predict the country's GDP to expand at around in 7.2% in FY 2020.
Myanmar
GDP Growth – 2020 – 7.1%
GDP Growth – 2023 – 7.3%
Myanmar has been undergoing severe reforms in practically all areas since 2011 when the country political system transitioned into a civilian-led government. With more foreign investment pouring into the economy, the growth rate balanced around 6%-7% annually.
The country's young workforce as well as rich natural resources attract a growing number of investors within the energy, IT and food sectors. In addition, the government's strong focus on further developing and modernising infrastructure, transportation and electricity networks aid the growth, which is expected around 7.1% in 2020 and further increase to 7.3% within 3 years.
Cote d'Ivore
GDP Growth – 2020 – 6.9%
GDP Growth – 2023 – 6.7%
The economy of Cote D'Ivore is strongly dependant of the agriculture sector, which in one way or another engages over 60% of the country's population. Currently, the country is the largest producer and exporter of cocoa beans in the world. It is also one of the chief exporters of coffee and palm oil. As the country is strongly dependant on these products, the economy is highly sensitive to any price fluctuations on the international market as well as climatic conditions. Mining gold and exporting electricity are some of the rapidly growing industries outside of the agriculture sector.
In 2020, the country's economy is predicted to continue its growth at a healthy 6.9%. Private investment as well as recovering agricultural exports should boost the progress. Nonetheless, the upcoming political elections are the biggest downside risk for foreign investors.
Laos
GDP Growth – 2020 – 6.8%
GDP Growth – 2023 – 6.5%
Laos is one of the very few remaining one-party communist states in the world. Nonetheless, the government managed to decentralise control and, as a result, private and foreign investments are encouraged. Between the years 1988 and 2008, the annual growth averaged more than 6%, and more recently, it exceeded 7%, making Laos one of the fastest growing economies in the region.
The natural resource export is a key sector in Laos. Direct foreign investments in gold and copper mining as well as logging benefited the economy, although have drawn criticism over their environmental impact.
In 2020, the economic growth of Laos is set to remain relatively strong due to further foreign investments and a continued infrastructure development across the country. It is predicted that Laos will grow at an average 6.8% in 2020, despite a slowdown in China, the country's key trading partner.
Cambodia
GDP Growth – 2020 – 6.5%
GDP Growth – 2023 – 6.1%
Over the last 10 years Cambodia experienced a very strong and stable economic growth. Since 2010, the country grew at around 7% annually. Tourism, agriculture, as well as garment are some of the country's key sectors and largest growth stimuli. Textile exports accounted to around 70% of total exports in 2017, involving more than 700,000 people within the sector, which strongly relies on trade deals with the United States and European Union. In 2020 the country is expected to grow around the 6.5% mark, with tourism and garment being the key sectors.
Expanding abroad?
Taking your business abroad can be an exceptionally exciting and rewarding venture, nonetheless, it is also usually an extremely challenging one. A successful cross-border trading takes not only a detailed planning and flawless execution, but also has clear communication channels at heart, which allow the organisation to easily connect with foreign customers and business partners.
Understanding your potential market and customers is essential. From consumer behaviour and the driving stimuli to business etiquette, cultural and even legal aspects – working with a translation agency to translate and certify your documents will allow you to fully appreciate and understand all of the aspects which can directly affect your international venture.
Consulting a translation company before embarking on such a massive undertaking could save you a lot of time, effort and money. Our specialists can also provide valuable advice that can help you succeed overseas.