Let's take a fresh look at marketing translation services
Marketing campaigns and materials are key assets in approaching new markets and international audience. Whether intended to provide a business overview or generate sales, you must ensure they work as effectively for a new audience as they do in the existing market.
A reliable marketing translation service ensures the translation meets the contextual standards of the new language. Therefore, understanding the target language's vocabulary, idioms, and culture is essential to restore the essence of your marketing campaigns.
A well-translated text evokes the right emotions without impeding your brand's identity.
In this article, Translation Services 24 takes an expert look at advertising, PR and marketing translations, industries that can benefit from them, and a few handy tips to ensure the best results of your project.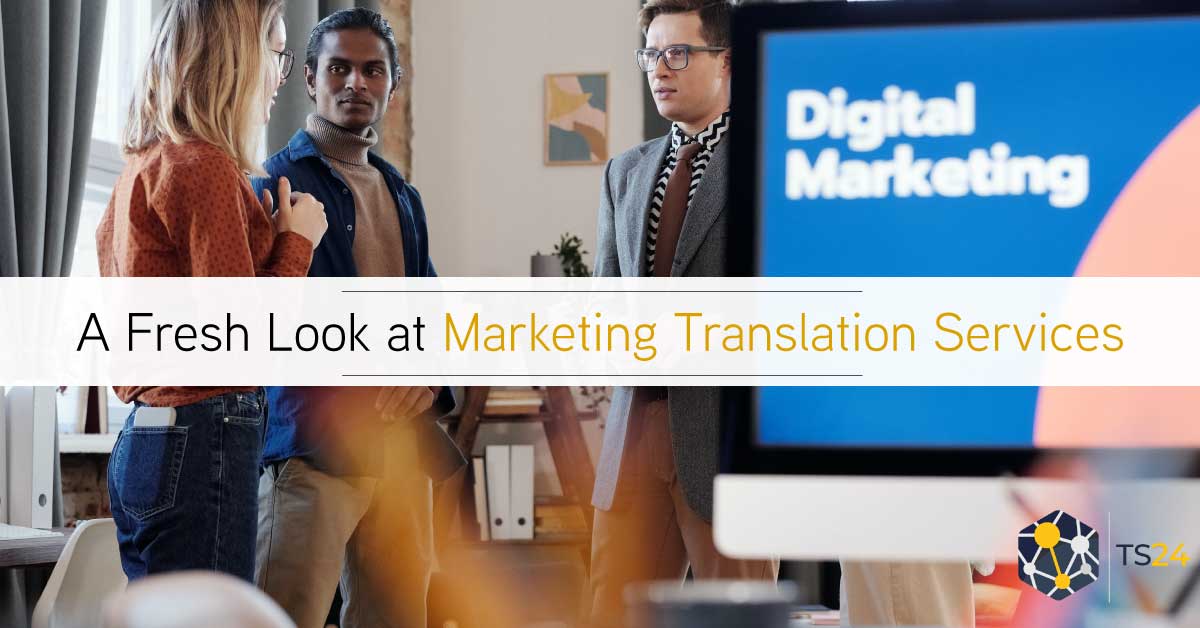 The Importance of Marketing Translations
Marketing translations refer to translating a company's advertising content into another language. The primary purpose is to enhance the international customer base by targeting audiences with different languages and cultural backgrounds.
Research shows that businesses that invest in translation services are 1.5 times more likely to generate higher revenue in foreign markets.
There's no rocket science as to why that may happen – a foreigner seeing your company's marketing content translated into their native language would not only be more accustomed with your brand, but will also better understand your products/services.
Conversely, a translated materials help you target multilingual clients by making text understandable for a wider audience.
Which Industries Can Benefit from Marketing Translations?
Catering to multilingual clients would require you to translate documents and materials into numerous languages. Fortunately, you'll find translation services regardless of the industry you operate in and the audience you want to target.
Travel and Tourism
Travel and tourism are on the rise. With this, the trend of translation in the tourism industry is skyrocketing.
Businesses in the industry need exceptional language translation services to convey information in restaurants, hotels, sights, and attractions. This helps entice international audiences and persuades them to visit and revisit.
Professional marketing translation services enable the travel and tourism industry to provide outstanding services to foreign customers. They can translate their documents into various languages to explain a service's key features and pros.
Healthcare
Medical translations are crucial in bilingual and multilingual settings. Patients have the right to acquire correct information regardless of their language. Translating brochures allows the healthcare industry to communicate accurate information to bilingual and multilingual people.
For instance, reading medical information in their native language helps patients learn about operating hours and services.
Finance, Education, and IT Sectors
The world is progressing by leaps and bounds, and there isn't a reason to limit knowledge to a single language. This would keep education from reaching nations and people. Therefore, translation services have become critical to the IT, Education & Finance sectors.
Every university needs a brochure to enlist its courses, modules, and teaching structure. A translated content helps international students to access such information.
Likewise, the banking and finance industry relies on translations to reach people globally. Banks need localised services to translate service materials and reach multilingual clients.
Further, IT companies working on global projects need software translation services to meet their goals. Language translations help tech companies to inform people worldwide about the latest trends and technology.
As the economy becomes more civilised, more tech companies are using translation services to target multilingual individuals and stand out among their competitors.
This allows people globally to download brochures in PDFs and other versions and acquire information about tech on the go.
Types of Files for Marketing Translations
You can work with various document types when translating marketing content and materials. The most common ones include:
.doc (MS Word)
.ppt (MS PowerPoint)
.ai (Adobe Illustrator)
The translation service you opt for can also work with PDF to make the brochure as close to the original version as possible.
Although translating a PDF is feasible, working with formats like Adobe Illustrator and MS Word is even more efficient because they avoid the hassle of converting the PDF to an editable file.
Professional translation services deploy computer-assisted translation tools besides human work for a streamlined and efficient workflow.
Marketing Translation Tips
When translating advertising, PR or marketing documents, you must keep the translation factor in mind.
This helps create projects and campaigns without using excessively complicated terms and ambiguous phrases that might lose meaning upon translation. Here are a few other tips for facilitating your marketing brochure translations.
Avoid idioms. Translating idioms can be challenging. Besides, not every reader is familiar with all idioms. Therefore, it's better to avoid using them in marketing brochures.
Keep the space factor in mind. The original text must have room for expansion when translating a brochure. For instance, if you intend to translate a brochure from English to Spanish, you'd need around 20-30% additional text space; the same stands true for translating French to German.
Localise the content of the brochure. Localising time, measurements, and date formats is crucial. The taglines, expressions, and examples must be appropriate to the original language.
Identify your target audience. Knowing your target audience is essential to ensure the best translation. You must inform the translation company about your target audience so they can pick a qualified team of translators. For instance, if you want a Spanish translation, will it be used in Spain or Mexico? Likewise, do you want simplified or traditional Chinese when looking for a Chinese translation?
Make translation source files. Consider sharing the brochure in Adobe Illustrator or InDesign files for an efficient and quick turnaround.
Keep them editable. Avoid inserting tables or graphics that aren't editable because the company needs to retrieve content for brochure translation. Recreating tables and graphics from scratch takes additional time, and the results aren't similar to the original brochure.
Conclusion
Companies need to target a broader audience to gain an edge over competitors and thrive in the business world. Translating marketing materials such as brochures, websites or entire campaigns opens a gateway to new opportunities because you make your services accessible to people globally, who may not speak your language.
The key is choosing a qualified translators with first-hand experience in your sector, to ensure a successful conversion which takes into account not only the linguistic factors, but also cultural and social aspects.
About the Author
Translation Services 24 (TS24) is a professional London translation agency offering expert services in over 200 languages. We work with clients in all corporate and public industries and specialise in sector-specific linguistic solutions. With over a decade of experience in the industry, 15+ million words converted every year and 100,000+ projects completed, TS24 is a leading provider of expert translations and interpretation services and an officially certified member of the ATC. Contact TS24 here.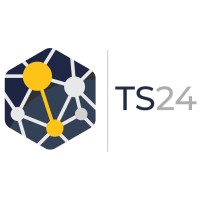 Follow Translation Services 24 on Social Media