5 essential steps of translating & localising your website
Achieving success when translating and localising your website is crucial for expanding your business, product, or service to multiple regions. Localisation involves more than just using Google Translate for your website. It involves adapting your website to your target region's local language and cultural norms.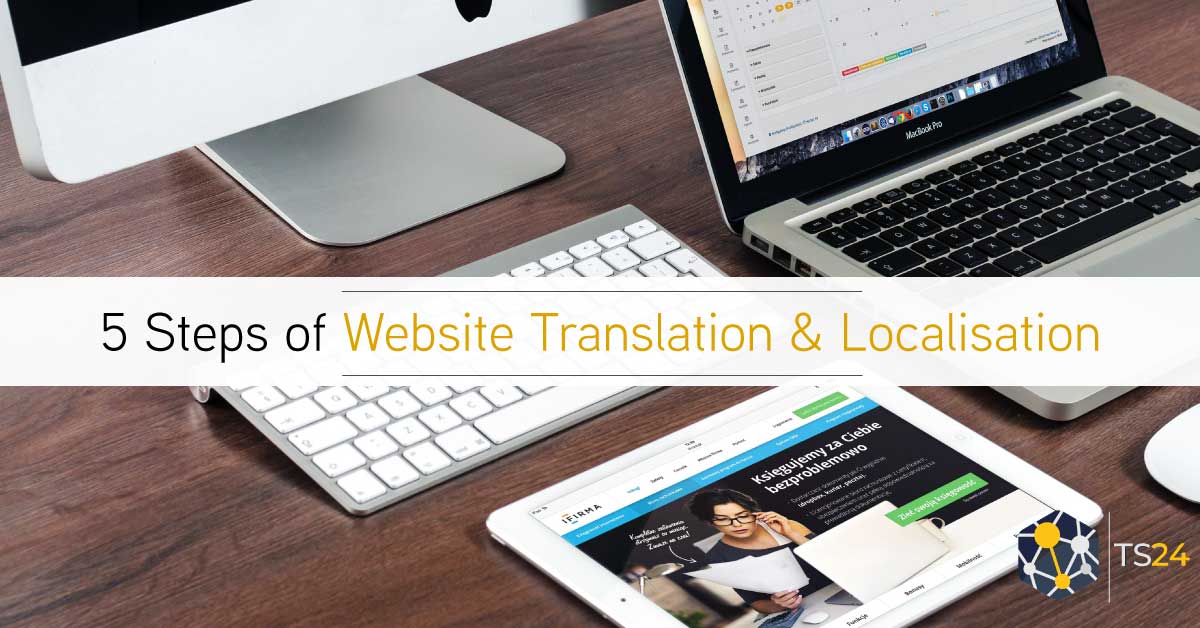 5 Steps of website translation & localisation
The good news is that the website localisation process can be mastered in just five simple steps. Here they are:
Step 1 – Plan and Strategise
The first step is to create a localisation plan. You can begin by researching your targeted region or market–consumer behaviour, competitors, etc. Research the product demand in your targeted area and see if it will entice the consumers.
You also need to ask yourself the following questions:
Is my business or service capable of serving customers in that region?
Is it legal to promote my service in the targeted area?
What languages do I need?
What people do I need in the website localisation team?
After researching the targeted market and your business's strengths and weaknesses, start working on your multilingual SEO plan. The plan should include primary, secondary, and long-tail keywords and meta descriptions according to the language of your targeted region.
Budget
Once you have a plan in place, you must determine the budget for website localisation. Although you may wish to translate your website into multiple languages, budget constraints may limit your options.
If you have a sufficient budget, it's recommended to work with a professional translation agency that employs native speakers of your target language. This will guarantee a high-quality website localisation. If your budget is limited, you can choose to only translate the essential parts of the website through a professional translation service provider.
Step 2 – Technical Aspects
Now that you're done with your website localisation plan, it's time to move toward the technical part. Here are the key points you need to consider in this step:
Can the content management system of my website handle multiple languages?
How do you structure URLs?
Would the translation be automatic or manual for users?
Content format; HTML, XML, JSON, or DITA?
Am I using appropriate images on the website, considering the cultural values of my targeted region?
What will the payment processes/methods be?
Are the currencies, numbers, dates, and other elements displaying correctly?
If you're working with a website translation service provider, ensure to only opt for the experienced ones.
Step 3 – Translating the Website
Translating is the most critical part of website localisation. You can divide the translation process into the following four stages for convenience and accuracy:
Building A Team
To ensure success, it's crucial to assign a comprehensive team with key roles and responsibilities which include the following:
A project manager
Graphic designers
Web developers
Internal language experts
If you're working with a professional website translation service provider, they will set up their team, including the following positions:
Account manager
Translators and proofreaders
Project manager
Setting Language Resources
Once you have put together your team, you and your translation service provider will begin to focus on language resources, such as:
Glossaries
Style guides
Term bases
Translation memories
Setting up these language resources ensures that your phrases and words are precise and to the point.
Translating
At this stage, your translation agency of choice will begin translating the content, but this process demands extensive international keyword research to ensure that your website will appear in foreign search engine results pages.
Quality Assurance Checks
Conducting manual and automated quality assurance checks is crucial to eliminate errors from your website before it goes live. Your translation agency can assign a professional linguist for manual QA to enhance the translation once it has been published on your website.
Step 4 – Choose Appropriate Elements
Considering elements like graphics, pictures, and videos is critical for website localisation. Every region has different cultural values and rules. You must conduct thorough research regarding the rules and regulations of your targeted area and choose such graphic elements accordingly.
Step 5 – SEO
Now that you've successfully translated and tested your website, it's time to go live! But no, the work doesn't end here. You must optimise your localised website using multilingual SEO strategies. Perform solid keyword research and focus on the conversion rate to attract more traffic to your website.
If you have the budget, consider working with a professional marketing company for the best multilingual SEO. They will optimise your website and content according to your targeted region to drive the most traffic.
Importance of Website Localisation
Translating your website into multiple languages can benefit your business. It offers advantages such as reaching new customers, improving search engine ranking, and increasing customer engagement and trust. The process may seem challenging, but the rewards are worth it.
The following are some of the advantages of professional localisation:
Website localisation can expand the global reach of your business. You can promote and sell your product or service to multiple targeted regions.
Localising your website can make your website look more professional and credible. A little investment in translations can lead to more immense opportunities.
Did you know SEO is very competitive in the English language? There is less competition in Mandarin, German, French, etc. With a little effort in keyword research and multilingual SEO, you can rank your websites on the top pages of search engines.
Conclusion
Expanding your online business globally can greatly increase your potential for success. To do this, it's essential to localise your website to reach a wider audience.
The website localisation process involves the five key steps we've shared in this article, and each step requires careful planning and execution.
With dedication and effort, you can successfully localise your website and reach new heights in your business. Remember, the end goal is to expand your products and services globally, and website localisation is the key to making this happen.
About the Author
Translation Services 24 (TS24) is a professional London translation agency offering expert services in over 200 languages. We work with clients in all corporate and public industries and specialise in sector-specific linguistic solutions. With over a decade of experience in the industry, 15+ million words converted every year and 100,000+ projects completed, TS24 is a leading provider of expert translations and interpretation services and an officially certified member of the ATC. Contact TS24 here.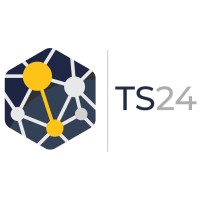 Follow Translation Services 24 on Social Media