Academic Translation Services
Your academic certificate translation is an essential stage of enrolling into an educational institution abroad or in the UK if you're an overseas student or applying for employment with qualifications gained in different countries. Our academic translation services cover over 200 languages from every corner of the world, making us a leading UK provider of academic translations. Additionally, all of our translations are officially certified, inclusive in the price, which means that your documents will be recognised in educational institutions and government bodies.
Our Academic Translations are:
Fully certified
Fully authenticated & Accurate
Officially approved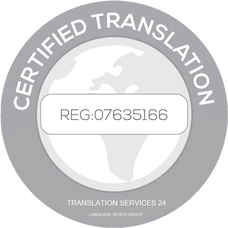 To make an enquiry or to follow through with your academic certificate translation email 
info@translationservices24.com
where a member of our projects team will respond within minutes.
How long will it take…
Certified Translation services do not have to be complicated and expensive. Here at our translation agency we fully understand that and translate a standard diploma certificate within 24 hours of receiving the document. You may scan and email over your document to save time. Once translated we send out a first class copy in the post which will be fully certified, stamped and signed by our management team.
What's the next step…
Email your certificate over to info@translationservices24.com or alternatively give a member of our team a call on 020 8677 3775 and we will issue an official quote for translation within 30 minutes.