Certified Afrikaans Translation Services
TS24 Translation Agency is the leading provider of Afrikaans translation services in the UK. With many years of experience and working with various clients, from individuals and small businesses to large corporations and organisations, we have developed a translation process that guarantees competitive pricing without compromising accuracy, reliability and turnaround times.
Why Choose Our Afrikaans Tranlations?
Accuracy
Fast turnaround times
Assigned dedicated project managers
Qualified, native Afrikaans translators
No hidden costs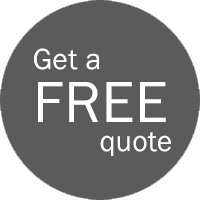 Professional Afrikaans Translators
We are one of the leading translation agencies in London, UK, specialising in providing professional Afrikaans translation services to and from over 200 different languages. Whether your documents are in English and you need them in Afrikaans or are in Afrikaans and you need them translated into any other language, we've got you covered!
Our Afrikaans translation services cover a wide range of specialist areas. From Website translation and marketing material, to medical, legal and technical documents. We help businesses from France, and entering France from an array of business industries. Our Afrikaans translation teams will be native speakers of your target language, will have first-hand experience within your particular sector and are all accredited by professional translation bodies in their respective countries.
Services Covered:
Native Afrikaans translators
Each of our Afrikaans translators is a qualified and highly experienced professional, who works exclusively into their native language. Our professional linguists have mastered the craft of translation and each specialise in a given field. So weather you have a legal document, a technical manual or a savvy website, our Afrikaans translation team will make sure your translations are not only accurate, but also convey style and tone into the translated material.
Consequently, we always ensure that each and every translator assigned to your project is a native speaker and fully understands your specific business sector. An example of this could be legal documents, where the person working and translating your project would be an expert in the branch of law corresponding to your documents.
Fast Turnaround times
Being experts in our field and having worked with some of the largest corporations and organisations in the world, we have developed a process that not only ensures high quality and accurate translations, we also offer some of the fasted turnaround times on the market today.
Managing a translation project is often a dynamic and time consuming process, we at Translation Services 24 have some of the industry's top project managers who are used to working within extremely tight deadlines. Similarly, we make use of the industries most sophisticated software to further optimise our efficiency.
Our standard service covers up to 2,500 words per 24 hours. However, we can offer quick turnaround times of up to 20,000 within a 24-hour deadline.
In-depth Knowledge
We value our customers and therefore from the moment you first visit our website to the moment we deliver your translated documents and any assistance might need afterwards, we do our best to handle your project with professionalism.
A dedicated account manager will be assigned to your project in order to ensure that your specific needs are met and that you are fully informed regarding costs, translation process itself as well as answer any additional questions you might have.
We also have an extremely strict data protection policy. Your material - whether original or the translated version, will never be exposed or shared with any third parties. If requested, we are happy to sign a non-disclosure agreement and work with password protected files. Your Afrikaans translation project is 100% secure with us.
Need a quote?
Whether it's a written document translation or an Afrikaans interpreter you require, get in touch with us by email on info@translationservices24.com or by using one of the contact forms available on our website, letting us know your requirements and deadlines and we will get back to you within just 30 minutes providing free, accurate quotation! Alternatively, you can give us a call on +44 (0) 20 8677 3775 and a member of our team will be more than happy to help you.