Can professional translation services really help your business grow?
Over the last decade or so, we were fortunate enough to have witnessed some genuinely exciting developments in technology. These changes affected not only our day to day and personal lives, but also strongly influenced the way organizations and companies conduct business. Today, thanks to technology, successfully trading internationally and working with foreign partners is perhaps easier than ever before. Often however, language differences remain a problematic obstacle to overcome during an international business expansion, and so professional translation services have become vital for many business owners.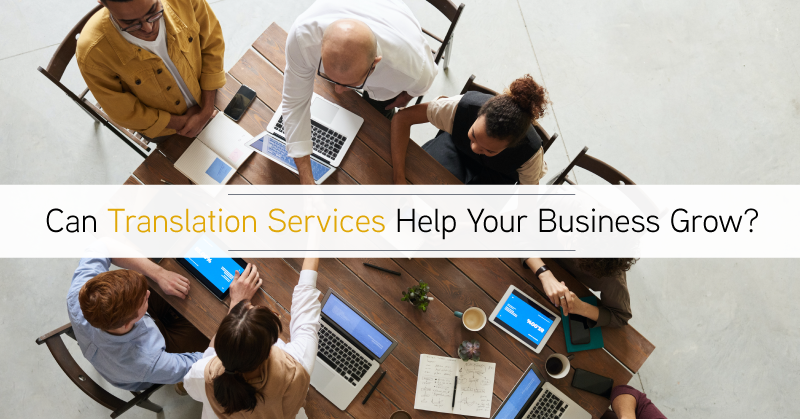 A different approach
The way in which companies approach foreign markets was affected not only by the developments in technology, but also by a better understanding of what the international consumers really expect.
In the good old days, expanding internationally was a pretty straightforward mission, especially if you worked in the marketing department. With a strong belief that a campaign would work well abroad, just because it was successful on the company's home turf, businesses would generally simply transfer their content and campaigns abroad without any key alternations made. Although the 'one-fits-all' approach to international expansion sounds somewhat irrational today, until the early 2000's it was the preferred method by majority of business owners, due to its relatively low costs and simplicity.
Nonetheless, with developments in technology and globalization, consumers around the world started to better understand their individual value within the global marketplace, and so in order to reflect those changes and to successfully target foreign audience, companies had to reevaluate their approach.
As a result, business owners and organizations today approach foreign markets with the upmost care. Nowadays, most campaigns are created and tailored from scratch specifically for each given market, taking into consideration a number of factors such as socio-economic, cultural, political, or even religious aspects, specific for the target audience. Additionally, one of the key elements within such approach is the use of language, and so professional translations play a crucial role during an internationalization process.
What to translate? 
The idea of translating business content can be a daunting thought for many, especially those without any previous experience in doing so. Fortunately, professional translation companies are today able to streamline the processes and so converting materials or documents into another language is in fact extremely straightforward for the end user.
Despite the simple translation process, many business owners still struggle with initially determining, which particular materials or document to translate. The type or quantity of content as well as required level of service can be directly influenced by a number of different factors, such as the target audience, purpose of the translation or type of your business.
Generally speaking, a company's website will be the primary point of contact between the business itself and a potential customer. A recent study revealed, that more than 80% of European customers feel more inclined to completing a purchase online if the information about a product or service is available to them in their native language. Consequently, translating your company's website is nothing short of essential during an international business expansion.
Additionally, translating other marketing materials, such as brochures, leaflets, presentations or even business cards can be extremely beneficial during the internationalization process and when trading with overseas partners/customers, especially if your company, in addition to trading online, also intends to have a physical presence in the target market. Furthermore, translation of any legal documents, such as contracts, warranties, terms & conditions, or policies should also be considered, in order to ensure that your company as well as your customers remain legally protected.
A step further…
Despite the general belief, correct use of language is only one of several aspects, which can directly affect reliability and suitability of a translation, especially of marketing or advertising related content and campaigns.
As previously mentioned, socio-economic, cultural, political or religious factors can all play a significant role within societies and how brands are perceived by the public, and so in addition to language, these factors must also be carefully considered when translating your content.
By working with an expert agency, which specializes in providing not only officially certified translation services, but one which would also be able to carefully localize your content, you can ensure that your materials and campaigns would resonate with the target audience on a number of different levels, not only language-wise.
Everyone speaks English anyway…  
The outdated 'one-fits-all' approach is somewhat a reflection of the idea, that a vast majority of potential customers are able to speak English anyway, and so adjusting your campaigns or translating your content for each specific target market is a waste of time and money.
We can, however, understand the true importance of a tailored approach by simply looking at numbers (see full study here). Although consumers in most European countries have a very high English language proficiency, only half of them would accept an English version of a website if there was no option for their native language. This means, that a company without translated content loses about half of its potential customers from the very start. Additionally, 44% of respondents admitted that they would fear missing out on important information about a product or service if it was not available to them in their mother tongue, and so they would strongly hesitate from completing the purchase. If we also add the fact, that more than 70% of consumers asked said to consider a brand more friendly & trustworthy and as a result feel more inclined to becoming their customer, we can then clearly see just important professional translations services really are and how much tailoring your content and materials for each of the target markets can help your company grow within a competitive environment.