Certified Spanish Translations
Translation Services UK 24 offers affordable, accurate and professional certified Spanish translations. As a translation agency, we pride ourselves in fast turnaround times and competitive pricing without compromising the high quality of our work. All of our Spanish translations are officially certified and accepted by the government bodies, courts of law as well as educational institutions in the United Kingdom and abroad. Here at Translation Services 24 we understand that Spanish language varies, depending on the target location, whether it's Spain or Latin America, and we take this into the account when working on your documents.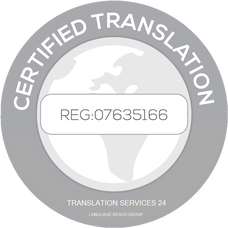 What is a certified Spanish translation?
A certified Spanish translation service (sometimes also known as 'official translation') is a translation from or into the Spanish language of an official document, such as certificates, contracts, patent documentations etc.) which has been certified accurate, precise and error-free and is therefore accepted by the official bodies in United Kingdom and abroad.
Depending on the purpose and circumstances of your project, the translation might require different type of certification. Embassies, agencies, and other such legal bodies generally require different certifications when dealing with translated materials as translation is not a one-size-fits-all process. Whether you require official certification of your translated Spanish document, a notarial certificate, an affidavit or a legalised translation with an Apostille, Translation Services 24 has the expertise and experience to guarantee you a fast, cost-effective and secure service.
How long does certification take?
For documents of 400 words and less, in most cases, we are able to deliver your translated and certified Spanish translation within just 1 working day. Although we are capable of translating around 3,000 words within 24 hours, all documents of 400 and more will be subject to our review and an official turnaround time will be given based on your individual circumstances.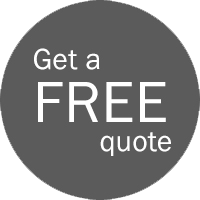 Send your documents either by email or one of our contact forms (scanned documents accepted).
We will send back a quote within 30 minutes.
Once agreed, we begin the process.
You receive the certified translation on the agreed deadline
We translate and certify a number of documents:
Birth & Marriage Certificates

Passports

Medical reports

Diplomas & Academic transcripts

Business documents

Legal contracts

Patents