Common Translation Mistakes & How to Avoid Them
Expanding your business into the international market is no walk in the park. It's essential to carefully consider your audience, competitors and product pricing strategies before going ahead.
Plus, sharing information with a global audience sparks a need for translation. Of course, you'd have to translate everything from product manuals to briefs and websites to how-to guides.
A marketing translation service can make or break your business for obvious reasons. Inaccurate and culturally inappropriate translations reflect a lack of respect for the international audience.
We'll walk you through common marketing translation mistakes to help you avoid committing blunders that may adversely affect your business reputation.
6 Most Common Translation Mistakes (Tl:DR)
Relying on Free Automation Tools
Not Choosing a Professional Translation Agency
Not Getting Familiar with the Local Culture
Cutting Costs
Inaccuracies in the Source Material
Overlooking the Importance of Proofreading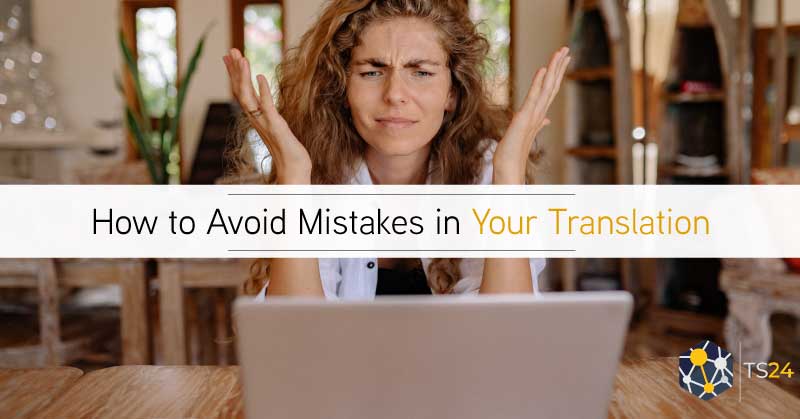 Are Translations Prone to Errors?
Language translation, in general, is tricky to handle. However, it gets even more challenging when it comes to marketing. Why? Because inaccurate translation risks your reputation in the industry.
The information quickly loses its credibility due to poor translation. In some instances, the translation can be utterly shocking and insulting – even a single word dramatically affects what's being conveyed.
For instance, using the word "gift" in Germany when giving someone a present might not be a good idea because "gift" means poison in German.
Even marketing and business giants like Pepsi, Parker Pens, and KFC made translation blunders in the past.
Pepsi hilariously made a bold promise by translating "come alive with the Pepsi generation" to "Pepsi brings your ancestors back from the grave."
Parker Pen translated the marketing copy from the phrase "won't leak in your pocket and embarrass you" to "It won't leak in your pocket and impregnate you."
KFC's "finger-licking good" slogan was translated to "Eat your fingers off."
So, yes, marketing translation is prone to errors. Whether misunderstanding the language and not making sense of it or using an incorrect tone of voice, the potential of mistakes is highly likely.
Common Translation Mistakes (And How to Avoid Them)
With the nuance and complexities of each language, one may wonder if there's a way to avoid translation errors. Fortunately, you can avoid common mistakes by knowing common marketing translation mistakes and taking appropriate steps to eliminate them.
1. Relying on Free Automation Tools
If you rely solely on free translation tools, it's time to stop. While we are still determining the value of automation tools – since they've come a long way – translations require a human touch.
One of the leading marketing translation fundamentals is understanding language's subtleties.
To reflect the brand's tone of voice in the translated material, you must consider someone who comprehends the local language and knows how to communicate the message accurately.
Word-for-word translation using a free tool won't make sense.
We aren't recommending not using machine translation at all but considering one alongside a professional translation service is perfect for correctly interpreting the text.
A skilled human translator can best add style and tone, keeping the context, subject, and situation in mind.
2. Not Choosing a Professional Translation Agency
Relying on a machine translations can significantly impact your sales and risk your brand reputation in the long run.
Therefore, it's better to consider a professional translation service agency because they know the importance of localisation, terminology, and the language nuances within your business industry.
Ensure to check the company's background and industry reputation before paying. A look into customer reviews can help identify where the translation company stands in the market and how it can contribute to your business's promotion internationally.
3. Not Getting Familiar with the Local Culture
Expanding your business internationally is exciting. However, you must understand the country's culture for the best marketing translation.
You may alienate your target audience from their culture and customs or, at worst, insult them. Here's when the need for localisation comes in.
Localisation helps adapt your advertising and website to a country's culture and customs. When your user experience is the closest to the cultural norms of your target audience, you'll successfully make a global reach.
Choosing a translator who understands the culture and target market well will keep you from unwanted errors.
4. Cutting Costs
With several marketing costs to manage, reducing expenses by opting for free translation tools can be tempting. However, imagine how it'll affect your brand in the long term. It is essential to get the message across accurately to expand globally.
The money you invested for a global reach thus far would go down the drain. Therefore, avoid paying pennies for marketing translation services and invest in a skilled company to ensure the copy is translated as accurately as possible.
Your collateral must be localised and true to your brand, and a service company with professional linguistics ensures it is.
5. Inaccuracies in the Source Material
Checking the source material for accuracy is another thing to consider. A copy riddled with grammatical errors and typos will translate poorly. The finished version would be an utter waffle.
This is something you must ensure as a marketing manager or business owner. Hiring professional content and copywriters keeps you from such hassles.
6. Overlooking the Importance of Proofreading
Regardless of the writers' expertise, overlooking the importance of proofreading isn't wise. The writer might have written the best copy, but we're hard-wired to commit unintentional errors. Proofreading the text helps avoid style, spelling, dialect, and syntax mistakes.
Besides proofreading the source material, checking the translated material for accuracy is a must.
Choosing a professional marketing translation company will save you the hassle of going through that. They have native speakers who check the material for accuracy by repetitive proofreading and editing.
Conclusion
Gaining recognition in a highly competitive business world is no easy feat. While expanding internationally boosts the chance of building a brand reputation, you must consider a professional marketing translation service to enhance your potential for global outreach.
Skilled companies keep language complexities and intricacies in mind to avoid errors and produce compelling copy. They evaluate each phrase, word, and sentence for context, intent, culture, and region for the best possible translation.
This keeps you from the nightmare of committing potentially embarrassing mistakes that may offend your target audience – and risk your brand's name.
About the Author
Translation Services 24 (TS24) is a professional London translation agency offering expert services in over 200 languages. We work with clients in all corporate and public industries and specialise in sector-specific linguistic solutions. With over a decade of experience in the industry, 15+ million words converted every year and 100,000+ projects completed, TS24 is a leading provider of expert translations and interpretation services and an officially certified member of the ATC. Contact TS24 here.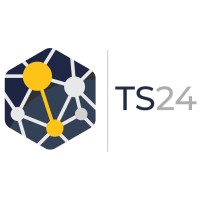 Follow Translation Services 24 on Social Media