Nigeria, or "the giant of Africa", with its 170.123.740 people, is the most populated nation in Africa. Working and doing business here might not be as easy as it could be in less populated countries Malta or Aruba.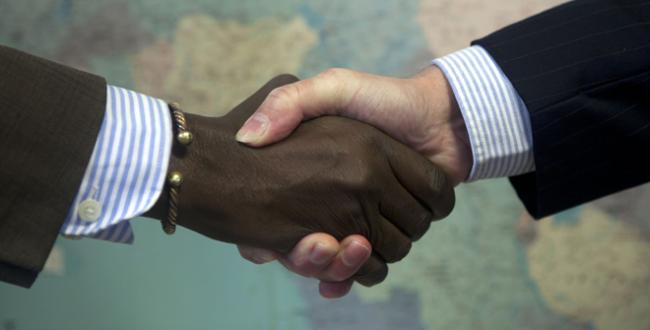 After being colonized by the British and gaining its independence in the 60's, the country has been on its way towards economic betterment. According to Citygroup report in 2011, Nigeria is among 11 countries which will be "Global Growth Generators" between 2010 and 2050. Investing in the country can assure positive yields. The country has economic key sectors such as agriculture, manufacturing and mineral resources of which is plenty rich. The highly developed financial sector, mixed with local and international banks and financial institutions is another major player. The telecommunication sector thanks to company such as MTN, Etisalet, Zain & Globacom is among the fastest growing in the world. However the main force for the economy is Nigeria's most present natural resource, as to say oil. Oil production account for 40% of GDP and 80% of government earnings. There are other few fields where Nigeria can translates its potentials to huge streams of income like agriculture, mining and privatization. Tourism is another booming industry with investors and tourists looking to stay in the top hotels during their staying.
It's a cultural "thing"
The situation has changed from two decades ago where Nigeria was not seen as a magnet for foreign investment. Political instability, corruption and poor infrastructures have been a deterrent for many foreign investors.
However when deciding to do business in this country, what need attention are mainly cultural factors. From the organizational structure which is most likely to be a hierarchical system, as is a country rich of tribal traditions and culture. Indeed the managerial staff is likely to be represented by the old generation as elders are regarded as the wise ones.
The communication can be a bit of a mishap either for foreign business people and local people. As there are present more than 400 ethnic group, each with their own language and culture, communication might be tricky at time. Thankfully for the British which introduced English as the national language, the task of understanding major indigenous tongues like Yoruba, Igbo and Hausa is postponed one. Nonetheless, it's always a good idea to work with a professional linguist or a translation agency, like ours.
Great deal is the respect shown to partners during business, especially for those ones coming from abroad. No need to be amazed if Nigerians address just encountered partners as "Sir, Boss or Chief". Moreover an interest in the other person personal life is seen as an act of caring, warmth and friendship. Friendship is even shown when giving hand shakes which last longer than normal.
The main thing to understand is that doing business in Nigeria takes energy, resilience, hard commitment but especially knowing the tricks of the country.
As Dean Frost (president of cross-cultural training) points out, "yes" might means "maybe". He claims that doing business in Nigeria requires constant attention, renegotiation, presence, adaptability and flexibility. "Ironically, a meeting might be scheduled to happen, but from being organized for it to take place, everything might happen in Nigerian soils".
Knowing the right persons is fundamental as personal relationships are often more important than regulations. "Bribing" or giving money to the right individual, although quite illegal, is the most common trend in the country. It seems that Nigerians don't see it as a big fuss as long as the right person helps the investor in launching the business. It is seen more as a family issue where each other tries to help the other if it can be done. Probably this cultural system "dashing" might have worked in the 60's or before, but now that the population is very extended, this system is wary of not relying on merit grounds.