6 key factors you should consider when looking for a translation agency in 2022
Globalisation and the fast developments in technology had a direct impact on how organisations conduct their business. Today, even a locally based London SMEs are able to approach international clients and business partners with much more ease than just a decade or so ago.
Nevertheless, despite all of the advantages, the problem of efficient global communication still remains in 2022.
As a result, an increasing number of UK business owners and company representatives decide to partner with an established translation agency in order to close the language communication gap between their brands and potential customers.
Finding an expert translations company isn't however always as straightforward as you might think. There are several aspects and factors you must carefully consider before allowing the provider to translate your documents or materials.
In this article, we'll take a closer look at the factors you need to pay close attention to when choosing a new translation agency. The 6 key aspects are:
Languages covered
Wide range of services offered
Native, human translators
Industry expertise
Official Certification
Past clients reviews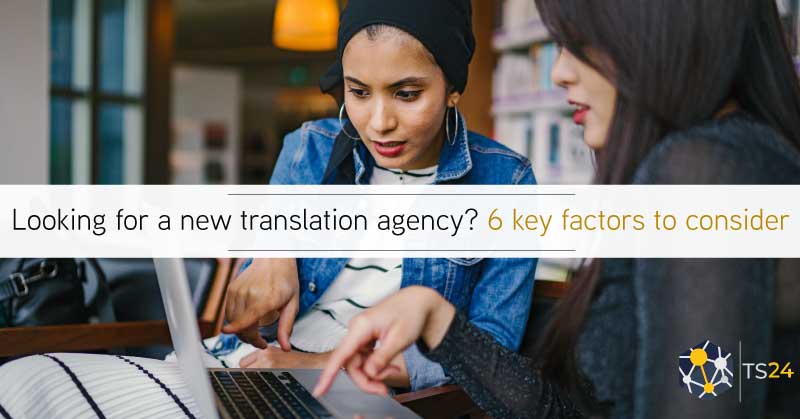 1 – Languages covered
Working with a translation agencies often turns into a long-term relationship. The longer you work with a translations provider, the better the quality of their work will be, as the agency will be able to better understand your particular preferences, brand voice, ideal style etc.
As a result, it is absolutely essential to ensure that the translation company of your choice is able to cover a wide range of languages. From popular languages such as French, Chinse, Arabic, German, Spanish, Polish or Italian to rarer dialects, such as Tsonga, for example.
This guarantees that should you require translations for a new market in the future, the same agency will also be able to help you, keeping a consistent brand image across all languages and markets.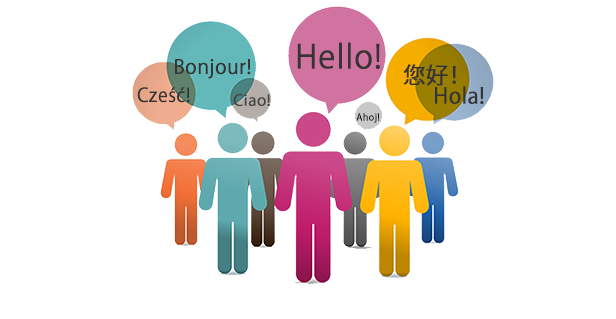 2 – Range of services offered
Similarly to the number of languages covered, you should also pay attention to the range of services the agency has to offer.
Typically, you may start working with them by translating a simple written document, a contract or certificate, for example. Nonetheless, as your company grows and expands its operations, you might consequently require further and more specialised language solutions. Localisation, interpreting, transcription or even multilingual content creation are only some of the services your chosen agency should be able to provide as a part of their offering in order to be a 'future-proof' linguistic partner.
An extra benefit of continually working with one translation provider is the Translations Memory, also known as TM. The longer you work with a particular agency, the more TM they will be able to build up, and as a result, offer lower prices for repetitive content.
3 – Native, human translators
Number 3 on our list – make sure that the agency of your choice works with native, human linguists and translators.
Although machine translations have come a long way, human translations are still the standard when it comes to business documents/materials, and they will be for a very long time.
A human linguist that is also native speaker of the target language will be able to not only accurately and efficiently cover the linguist aspects of your translation, but they will also be able to carefully localise your content.
What this means in reality, is that any social, cultural and demographic aspects will also be carefully considered during the translation process. This can be extremely important especially when converting marketing or advertising content.
Often, a text that works perfectly fine within one market might be offensive in another, and so localising your message plays a key part in today's globalised business environment.
4- Industry expertise
In order to ensure that your content is translated to the highest possible quality, it is essential to ensure that the agency of your choice fully understands not only the linguistic aspects, but also has an in-depth understanding of your particular business industry.
Each of the corporate sectors, for example the legal/law, marketing or medical, have their very own jargons used. For example, a conversation between two lawyers will be different than a conversation between two doctors or marketing professionals.
Consequently, for your documents to be accurately converted, the translator must be able to fully understand your sector, and ideally, have a first-hand experience within it.
5 – Officially certified translations
If you want your documents to be officially recognised in the UK or abroad, you have to work with a translation provider which is legally able to offer certified translation services. Whether the agency are a member of the ATC (Association of Translation Agencies) or another organisation, it is absolutely essential to ensure that they can not only convert your documents, but also make them legally recognised.
This is especially significant if you're planning on translating legal/official related documents, such as certificates, contracts or other business documents.
If you wish to check whether the company you want to work with are an officially accredited member of the ATC, you can do so by simply visiting their website and searching for the agency's name in the database.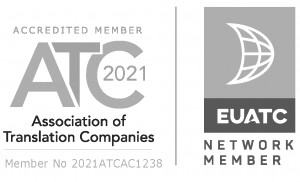 6 – Past clients reviews
Last, but definitely not least – make sure to look at some of the reviews from the agency's past clients.
There are fantastic independent resources online, for example, Google Reviews or TrustPilot, which collect and monitor truthful feedback directly from the company's clients.
Positive feedback reflects the quality of your chosen agency – from the translation itself, to processes and customer service.
If you decide to partner with a translations agency, the overall quality can play an important role in the long run.
…And a quick summary
As you can see, choosing the best translation agency for converting your documents can be a difficult task. There are several aspects and factors that can directly influence the quality of their services. Today, we've covered the 5 most significant ones. If you're still looking for a professional translations company, make sure to get in touch with us today and we'll be more than happy to help you in exploring your options and answering any questions that you might have in regard to our solutions.