Choosing the best translation agency for your needs
Translating and certifying your document and content can often be a challenging task, especially if you don't have any previous experience in doing so, or a trusted translations provider who can guide you through the process. Although, on paper, translations appear to be a fairly straight-forward task, in reality, in order to achieve the desired accuracy, they require a very careful approach as well as a detailed plan and assistance from an expert translation agency experienced in translating materials similar to yours.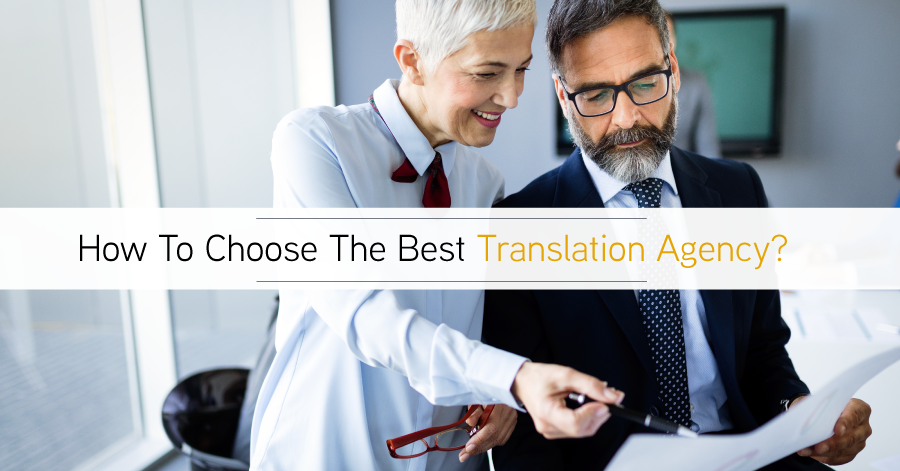 TL;DR
To choose the best translation provider, ensure that the agency:
Only works with native & human translators
Is expert within your business sector
Worked with clients from your industry
Can provide a translation sample
Is responsive & easy to communicate with
Working directly with a professional translation company can be especially significant for corporate clients. The quality and suitability of a translation can be strongly influenced by a number of different factors; target market and audience, language pair or even type of content you wish to translate can all play an important part in how your materials will be perceived by the target audience.
Working directly with a translation agency will allow you to better understand these factors and as a result, create a translation suitable for your chosen audience based on the market's requirements.
But with thousands of translation providers out there, how do you go about choosing the right agency for your particular needs?
Native, human translators
When it comes to translating corporate and business materials, working with an agency which provides translations done by a machine can be extremely harmful to your company. Although the translation AI came a long way from its humble beginnings, it still simply cannot match the accuracy and reliability of a professional human linguist.
When approaching foreign markets, a number of specific factors can directly affect your translation and how it will be perceived by the target audience. From consumer behavior stimuli to socio-demographic, political or even religious elements.
As a result, it's key to ensure that your chosen agency offers human translators as opposed to translations completed by a machine. Translators who are native speakers of the target language will be able to fully understand not only the linguistic aspects, but also outside factors that may affect the translation and ensure that it is fully appropriate for the target market.
Sector expertise
When trying to find the best translation agency for your needs, making sure that they fully understand your target market and audience is just one of the key considerations you should bear in mind. As each business sector has its own lingo and terminology, ensuring that your translations provider also understands your particular business sector, is equally important.
Whether your primary business focus lies in the technical, legal, financial, marketing or medical field, choosing an agency which is able to provide expert linguists with a first-hand experience within your given sector is crucial.
Past clients
The list of businesses and organisations the translation agency has worked with in the past can tell you a lot about the quality of their work and expertise. Additionally, by exploring their portfolio, you can see whether any of the companies they have previously worked with are in fact from your particular business sector. By doing this, you will be able to tell whether the agency has an in-depth knowledge translating content similar to yours.
Ask for a sample
Sometimes, the easiest way to see whether the agency will be a good fit for translating your company's content is to simply ask for a sample translation. Usually, this consists of translating between 200-400 words into your target language.
Ideally, you will then have a native speaker of the language check the translation and provide you with further, independent feedback regarding the quality of the agency's work.
Responsiveness  
In business, time often really is money. Long turnaround times in translating your content can cause a chain reaction throughout all of your projects and cause further delays, directly affecting your business and sales. From a business point of view, it is therefore essential that the agency you choose to work with is responsive and easy to contact.